After almost three years of creating delicious vegan recipes for my family and friends, we've accumulated quite a collection of go to recipes that we know will be a hit at our holiday table. All of them are perfect vegan Thanksgiving entrees, apps, desserts, and sides to serve to non-vegan guests. We're making it easy for you and putting everything from cocktails to desserts in one place, so you don't have to spend time searching. Cheers!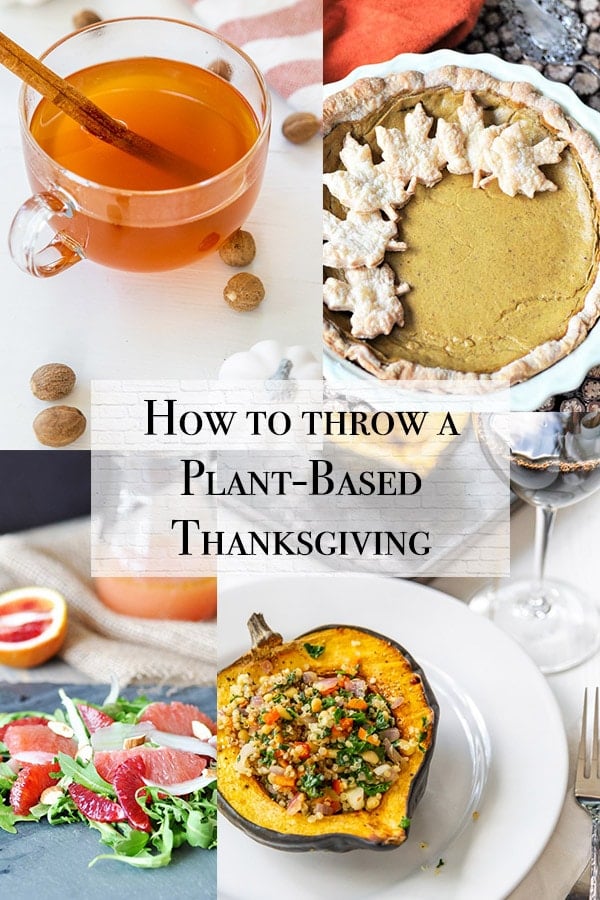 VEGAN THANKSGIVING COCKTAIL RECIPES
Let's get the holiday happenings started with my Vegan Pumpkin Spice Martini! This creamy and delicious cocktail is a hit with my neighborhood friends, and it was featured on Bitchin Kitchen's Bitchin Lifestyle TV.com. Enough said.
If a good stiff drink is more your style, then you're going to love this refreshing Whiskey Cider. After all, very few things go together as well as whiskey and the taste of a crisp apple!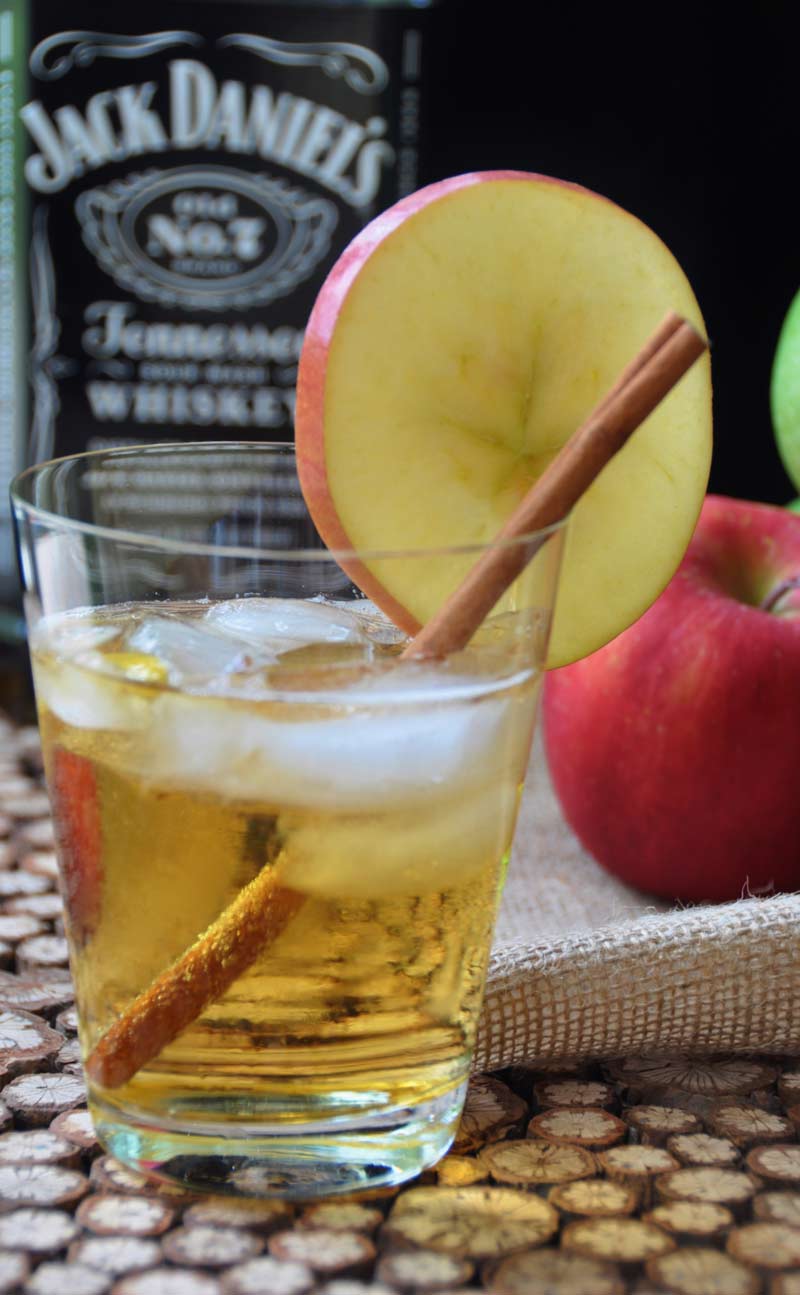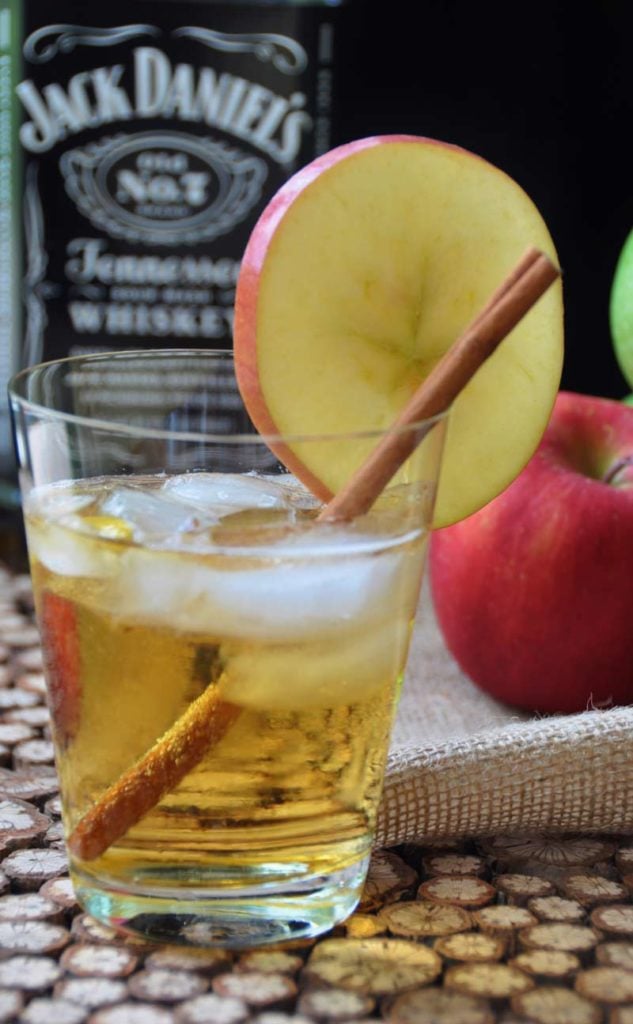 If our Whiskey cider sounds good to you, then you're going to love this next cocktail! Warm apple cider filled with aromatic Fall spices and some more whiskey. Make it in a crockpot to keep this Autumnal beverage warm all night.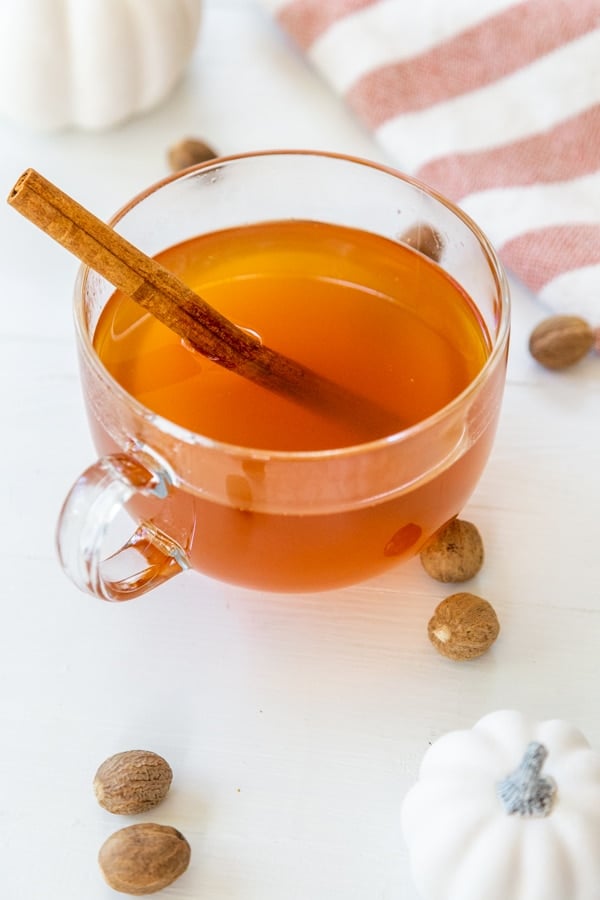 VEGAN APPETIZERS
Bruschetta is always a winner and that's why this sweet potato version is so perfect for fall. Creamy sweet potatoes piled high on crostini with a dash of vegan cheese! Your guests will be sure to devour the whole platter.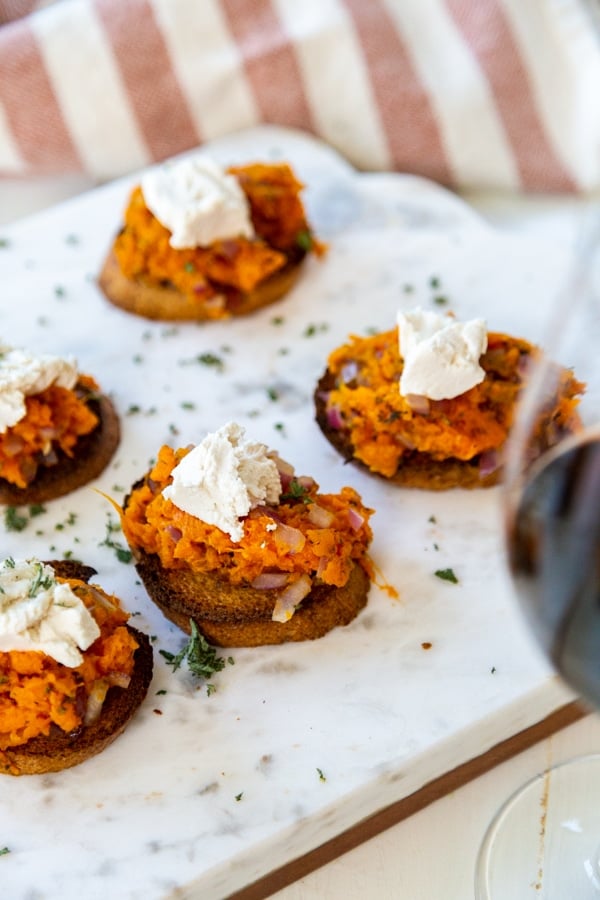 Caramelized Onion and Asparagus cups. You won't be able to eat just one.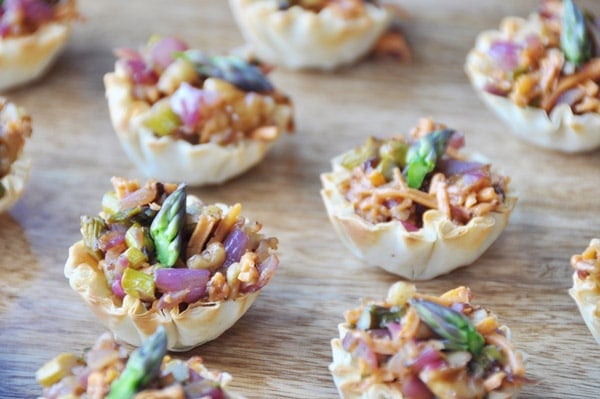 These cucumber chips with white bean dip are so fresh and light. Perfect for a snack before the heavier food is introduced.
THANKSGIVING VEGAN SOUP COURSE
Impress your guests with a terrine of this gorgeous and delicious roasted carrot soup. Isn't the color absolutely perfect for a Thanksgiving dinner?
Did you know that celery makes an amazing soup? It does, and just look at that gorgeous color.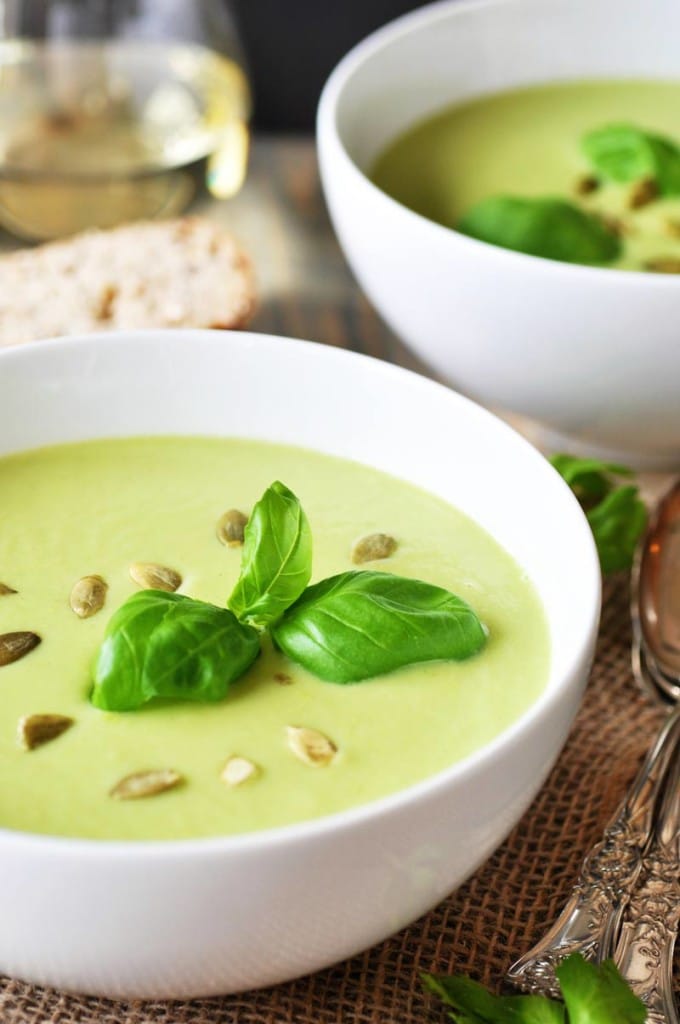 VEGAN SIDE DISH RECIPES
Thanksgiving dinner wouldn't be complete without a big bowl of tangy cranberry sauce.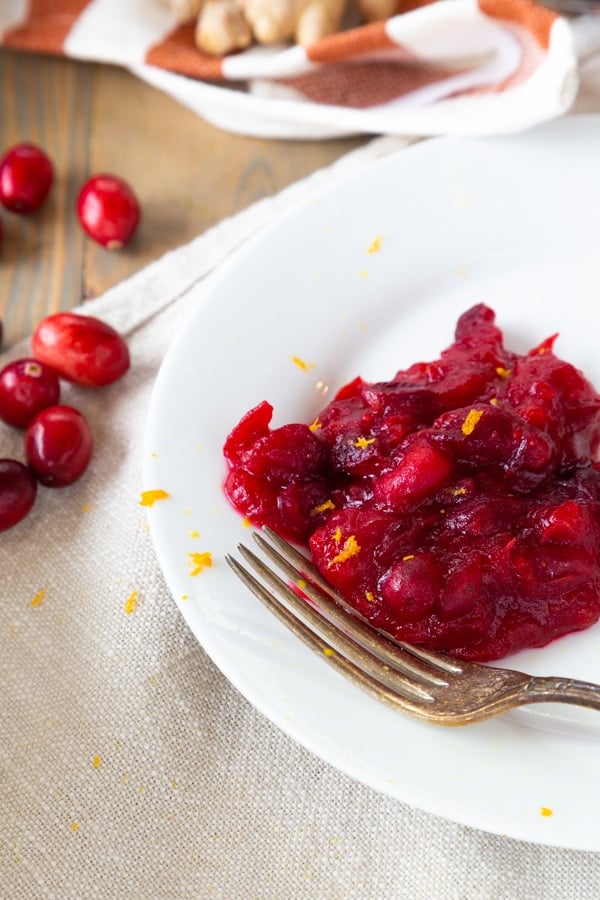 Salads are always welcome at the table. This Winter citrus salad is a refreshing side to a vegan Thanksgiving entree.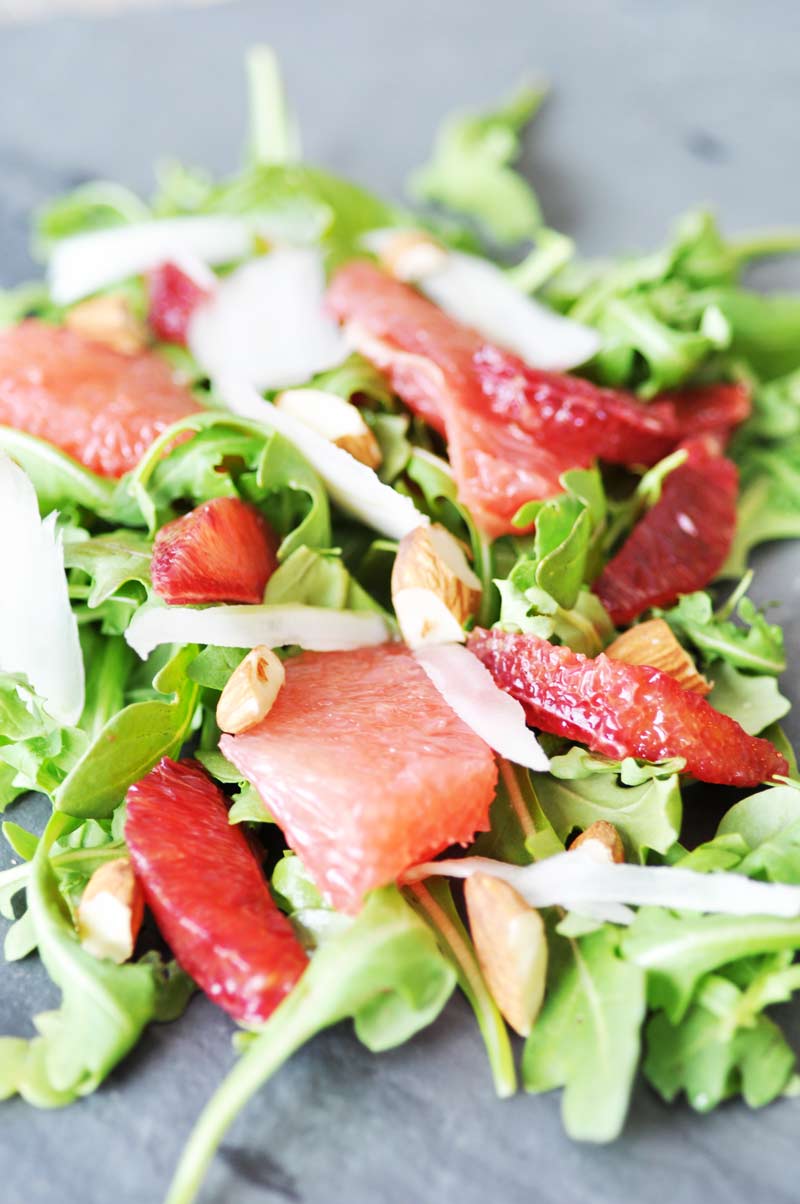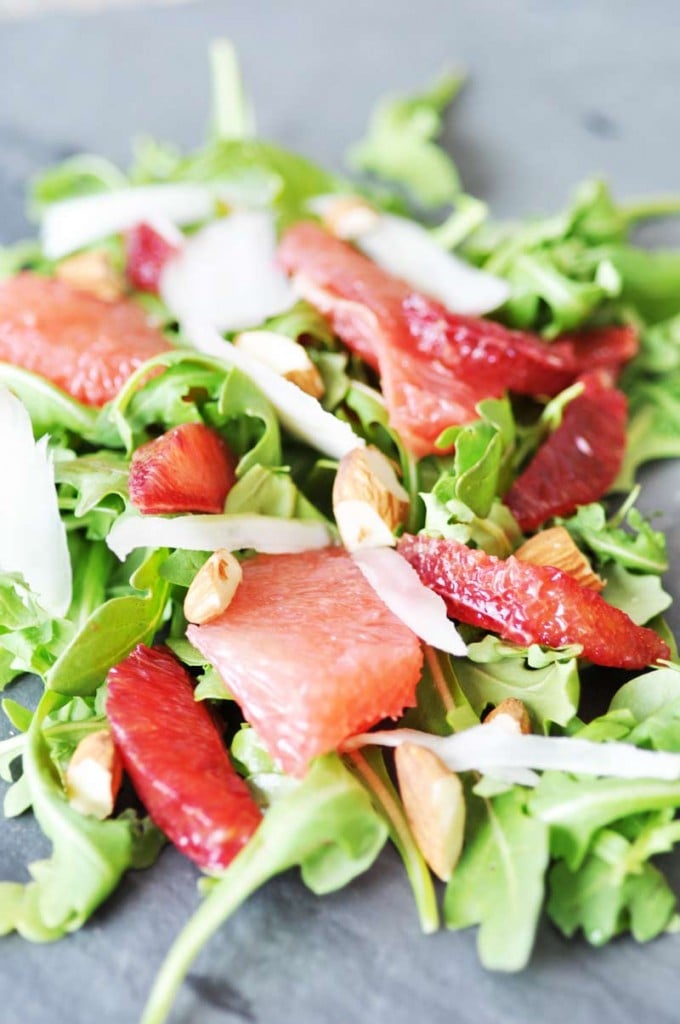 Talk about the perfect Fall salad! Warm roasted squash alongside hearty quinoa and heart healthy lentils.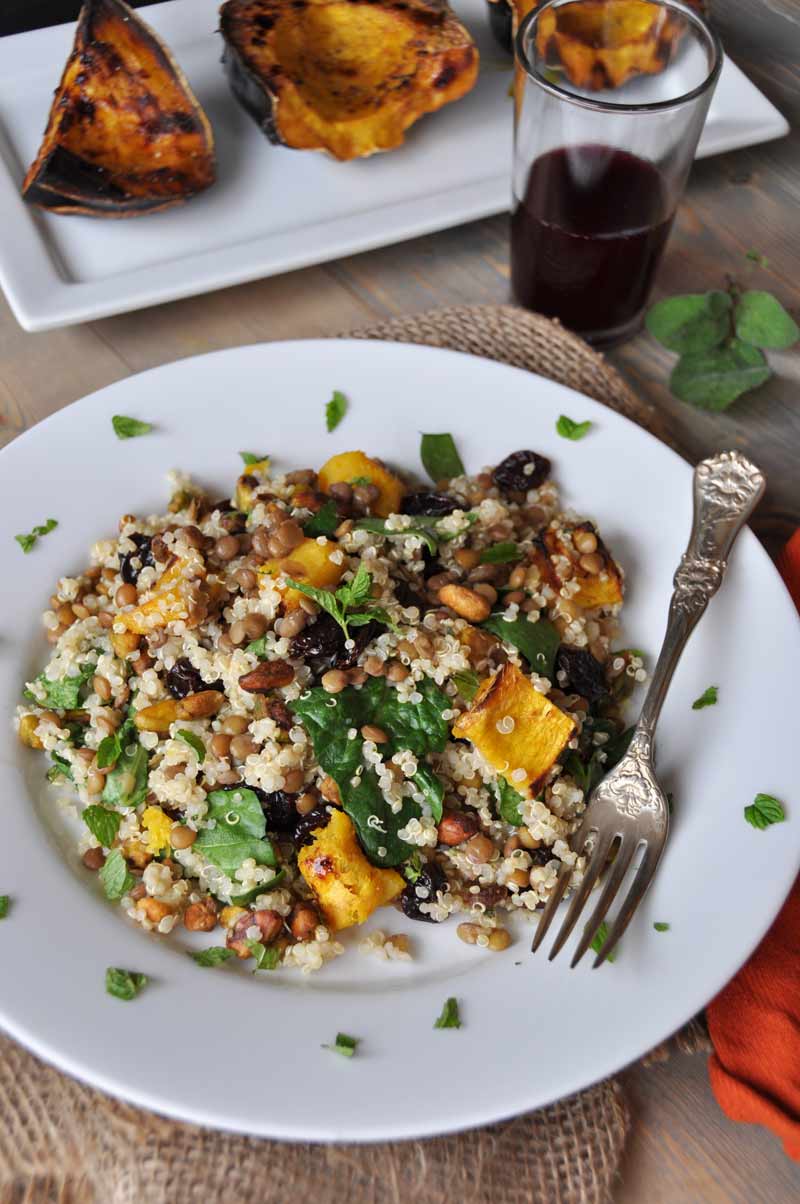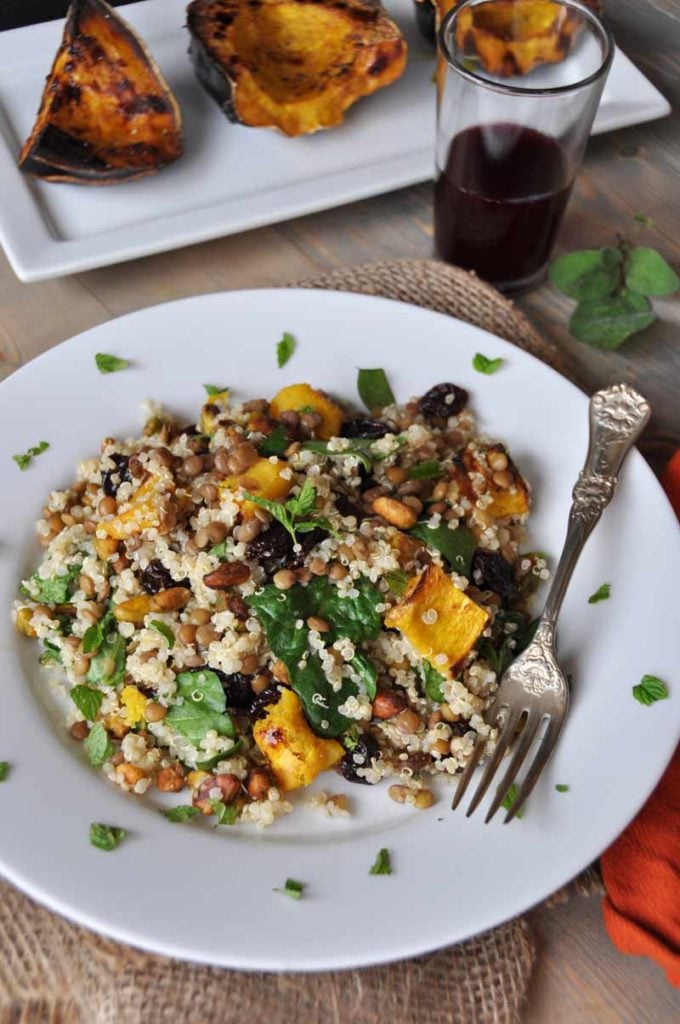 There's something about citrus on Thanksgiving that we love! Probably because it feels like such a palate cleanser between all the buttery and comforting vegan Thanksgiving entrees.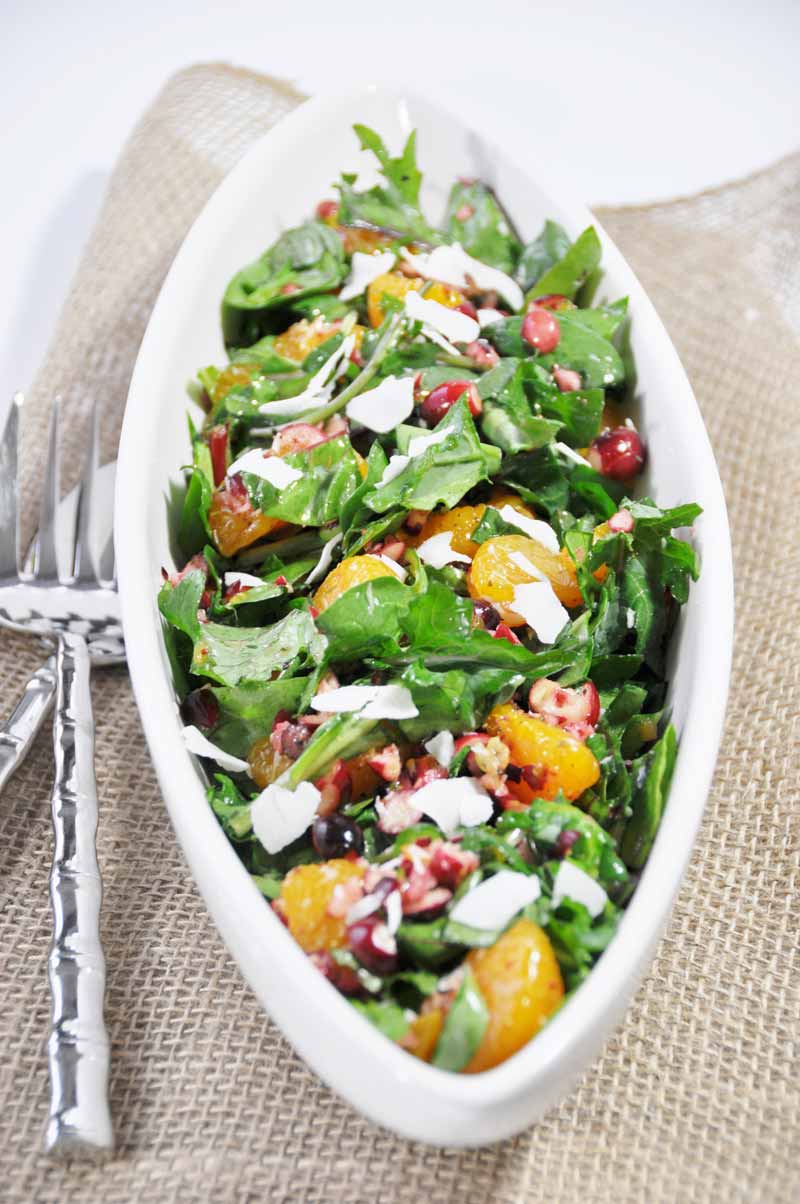 Brussels Sprouts! I'm kind of obsessed. Here are a couple of ways to serve them.
I think the only way to make roasted Brussels sprouts even better is to add a slight sweetness and breading! Your guests are going to be obsessed with these. Healthier Homemade Biscuits
Homemade biscuits are a mandatory part of Thanksgiving dinner. It's not as hard as you think to bake a fresh batch of warm and delicious biscuits.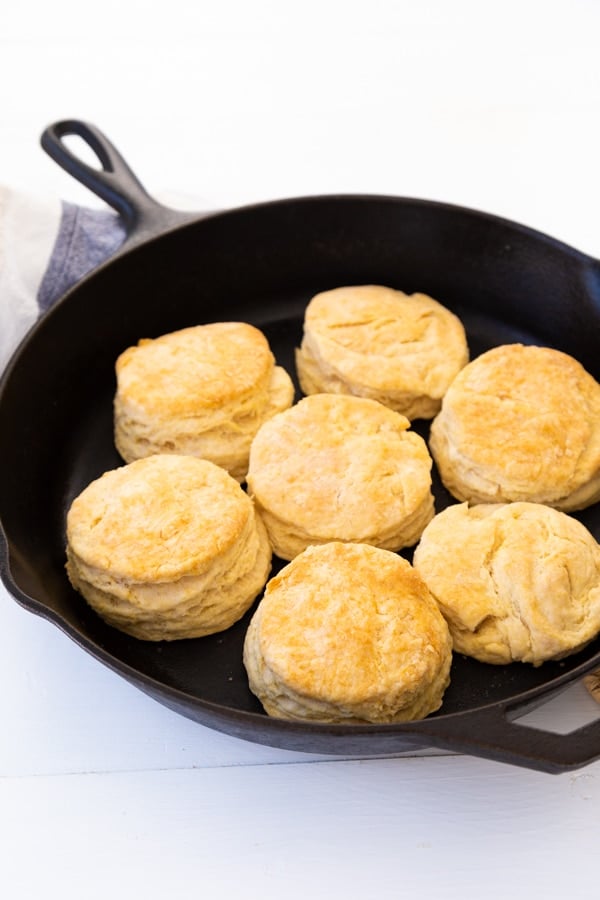 Gravy! Mashed potatoes demand a velvety gravy.
Green beans and Thanksgiving dinner go together like PB & J, but mine are a little spicy.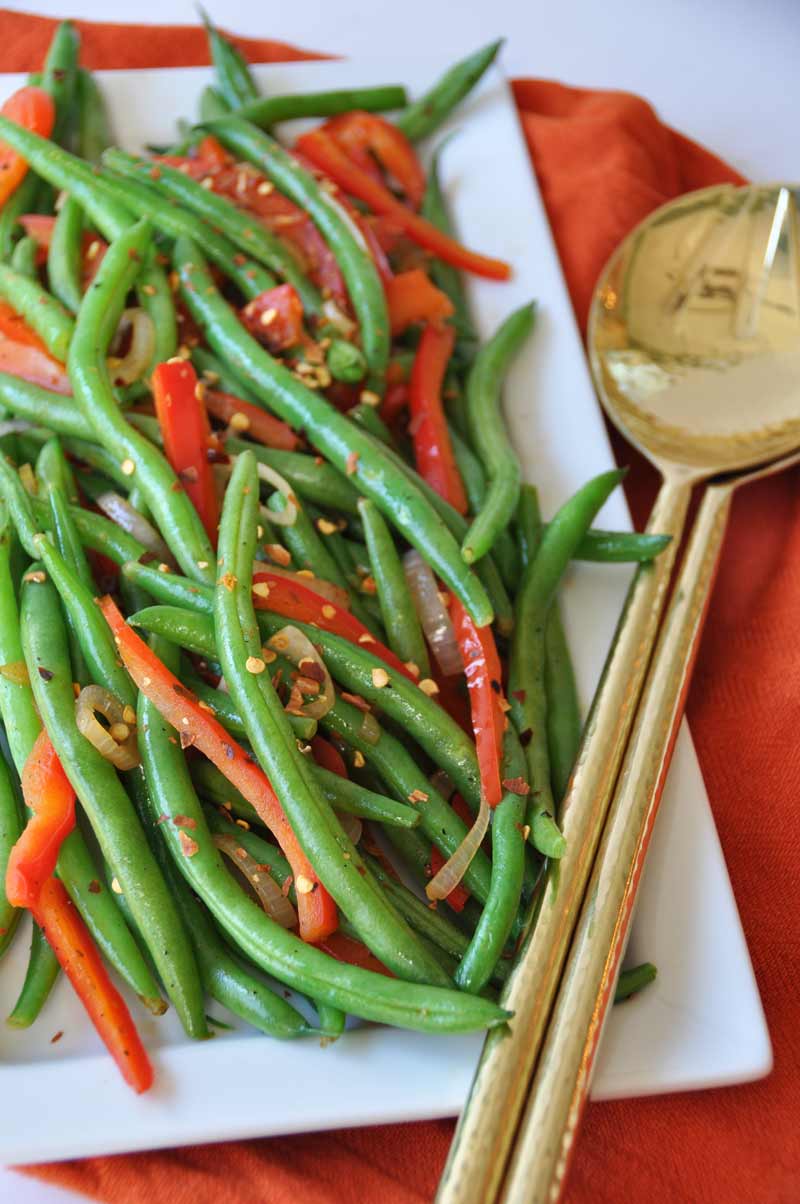 VEGAN THANKSGIVING ENTREES TO IMPRESS YOUR GUESTS
My Southern style "meatloaf" will be sitting front and center on our dining table this year. It's so good! You won't find any nuts, soy, or lentils in this loaf. The texture is fabulous and you can make an awesome sandwich with it the next day.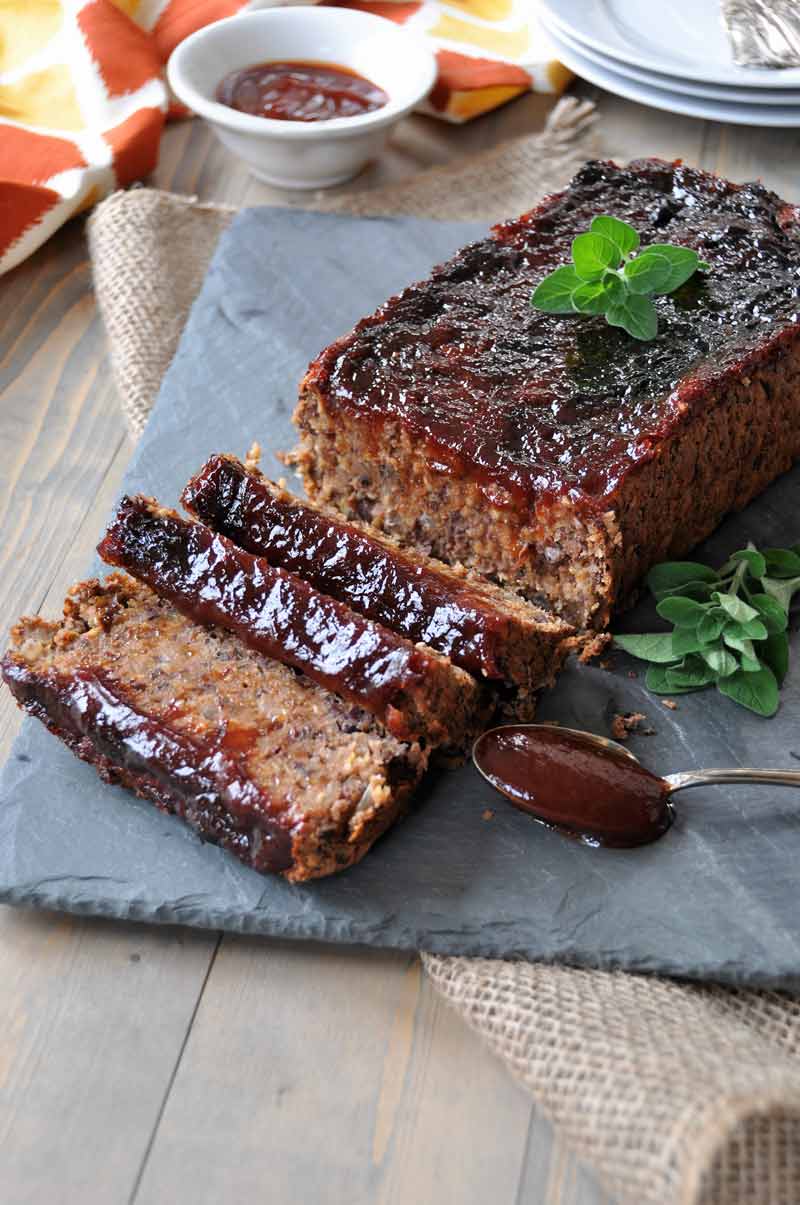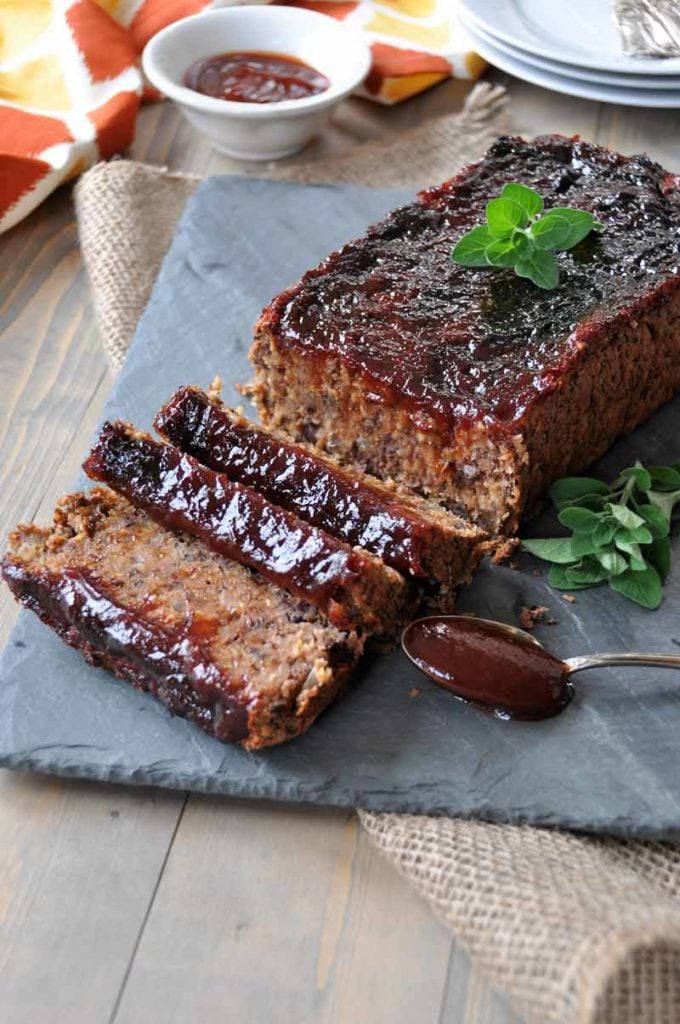 Our lentil loaf is loaded with roasted veggies.
If you really want to impress your guests, make my vegetable Wellington. It's beautiful and delicious!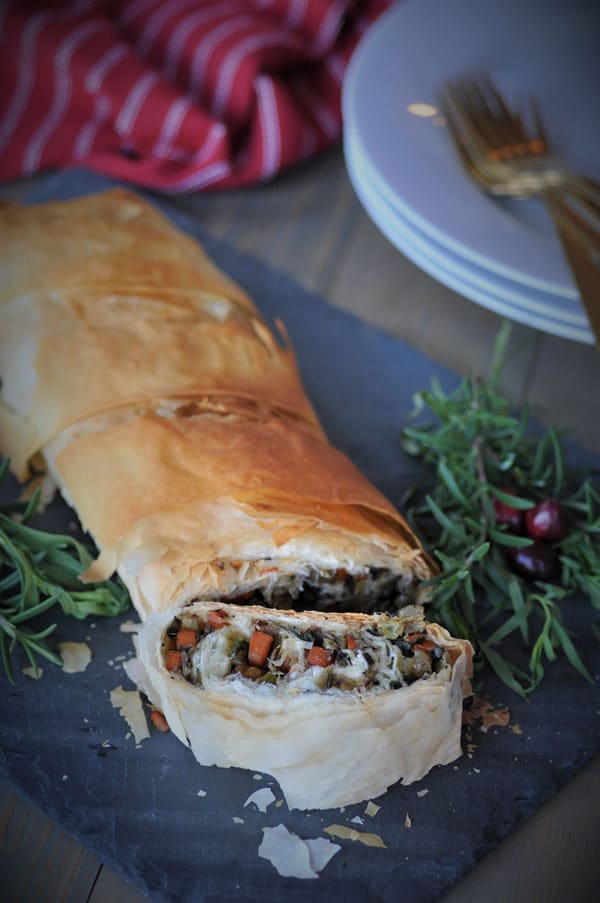 If you want something beautiful and full of flavor and protein, my walnut and almond loaf is what you're looking for.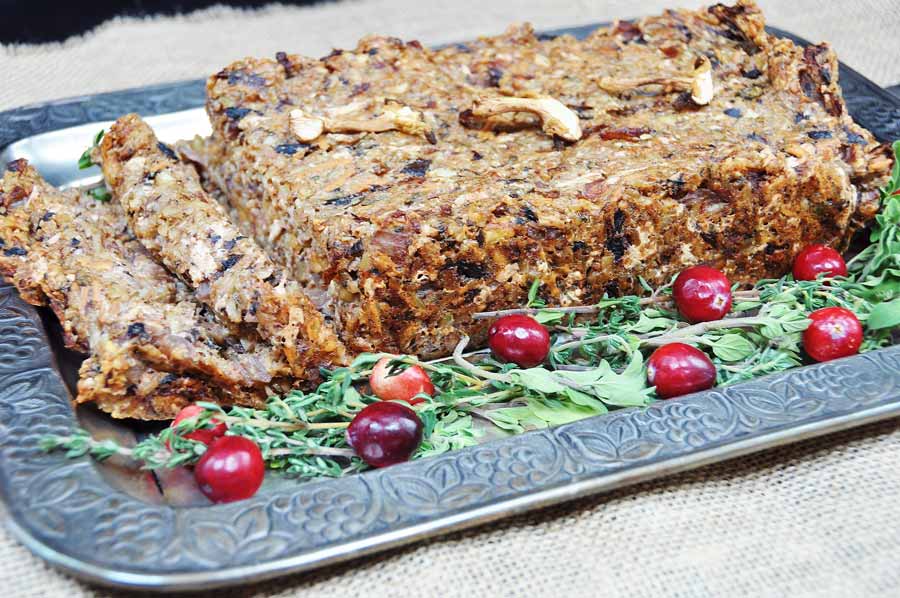 My stuffed acorn squash will add something different to your holiday table. The presentation is gorgeous and it's healthy and filling. It's one of our favorite vegan Thanksgiving entrees!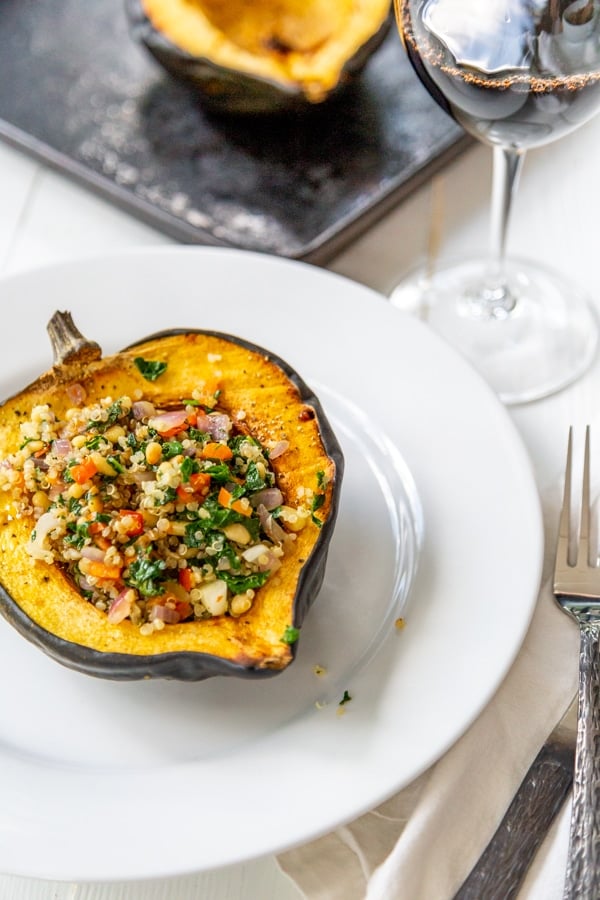 VEGAN THANKSGIVING DESSERTS
This is the happiest part of Thanksgiving dinner. Sweets for the sweetest people in your life.
Thanksgiving wouldn't be Thanksgiving without pumpkin pie. Am I right? My family loves my pie recipe, I hope yours will too.
A classic must-have at every Thanksgiving!
If pumpkin pie isn't your jam, how about a big slice of apple pie?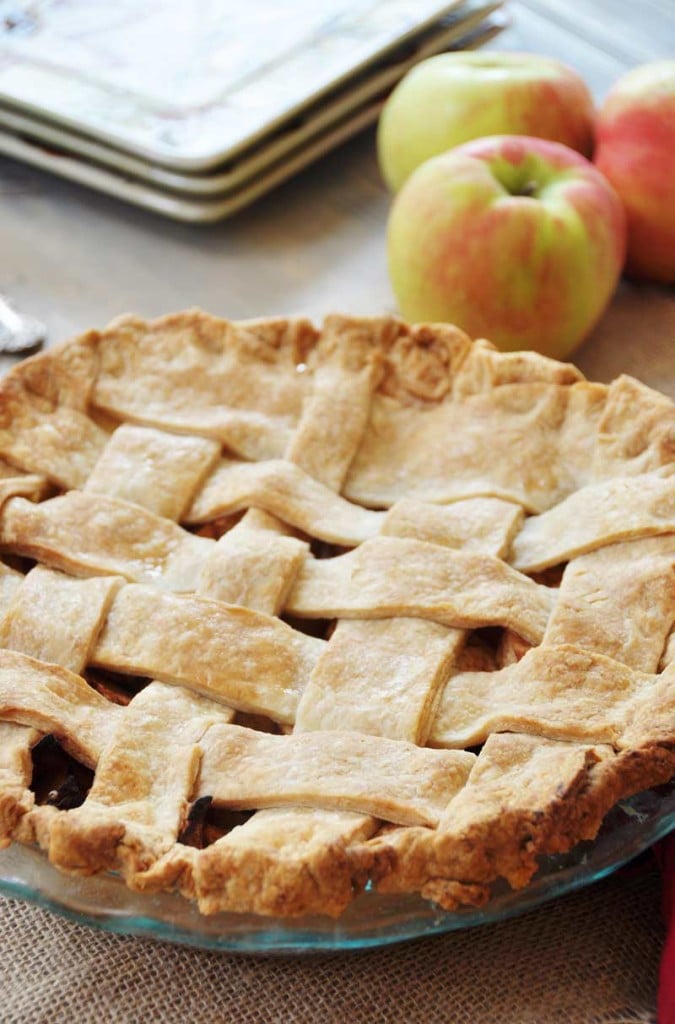 Pumpkin spice cookies are perfect for coffee and lounging at the table.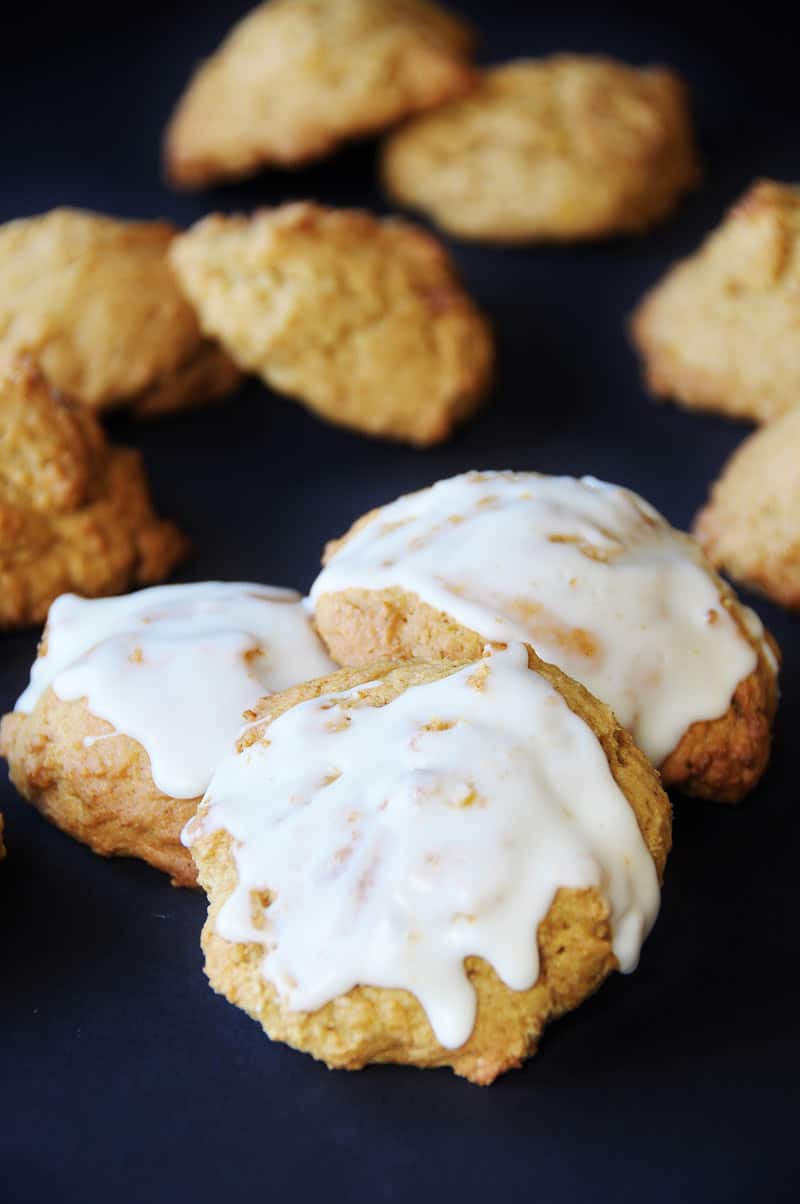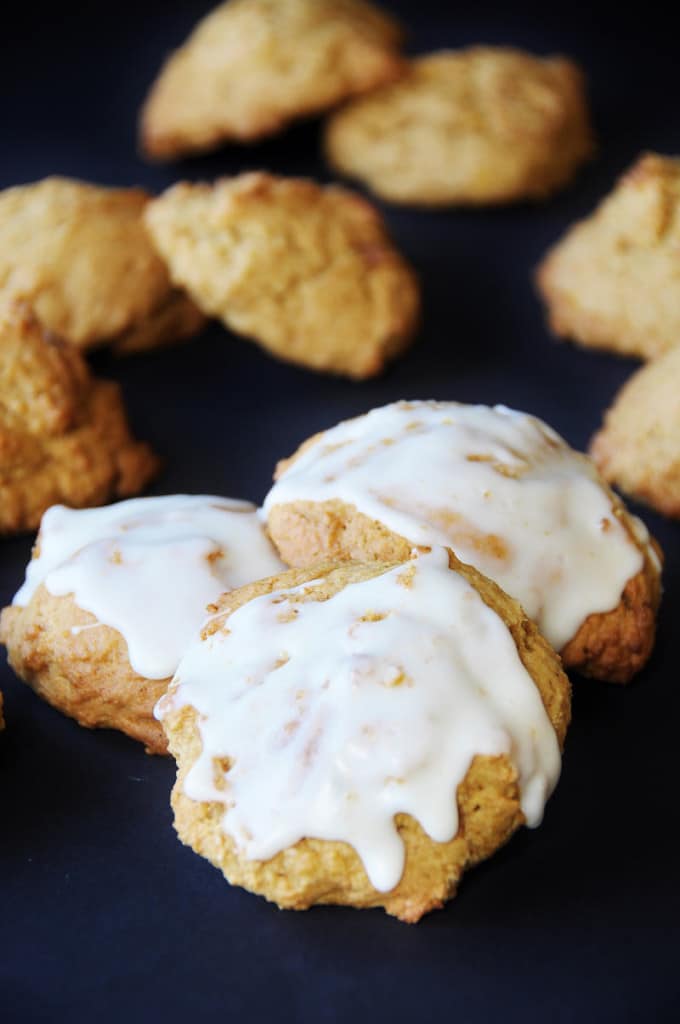 This spice cake recipe has been a family favorite for generations. I love it so much!
If you're too full to eat another bite, but you want something sweet, my peppermint mocha coffee is the perfect dessert. And you'll get a quick burst of energy from the caffeine!
I'll be whipping up several of the above recipes next week. You can bet that Brussels sprouts, green beans, and mashed potatoes and gravy will be on my table, as will pumpkin pie. What will be on your Thanksgiving menu?
Are you hosting Thanksgiving or will you be a guest?
What's your favorite Thanksgiving dish?
Pumpkin pie or apple?
Let's connect! Hop on over to our Facebook page and give it a like, and follow us on Instagram and Twitter, and follow us and share this and other Veganosity recipes on Pinterest. We'd be so grateful if you did. If you like this recipe and can't wait to see what we're going to share next, subscribe to Veganosity. Just fill in the subscription box above our picture in the top right corner of the page. And, Alex and I love hearing from you, please leave a comment and let us know what you think of our recipes.
Thanksgiving Kitchen Essentials!
This post may contain affiliate links which won't change your price but will share some commission.