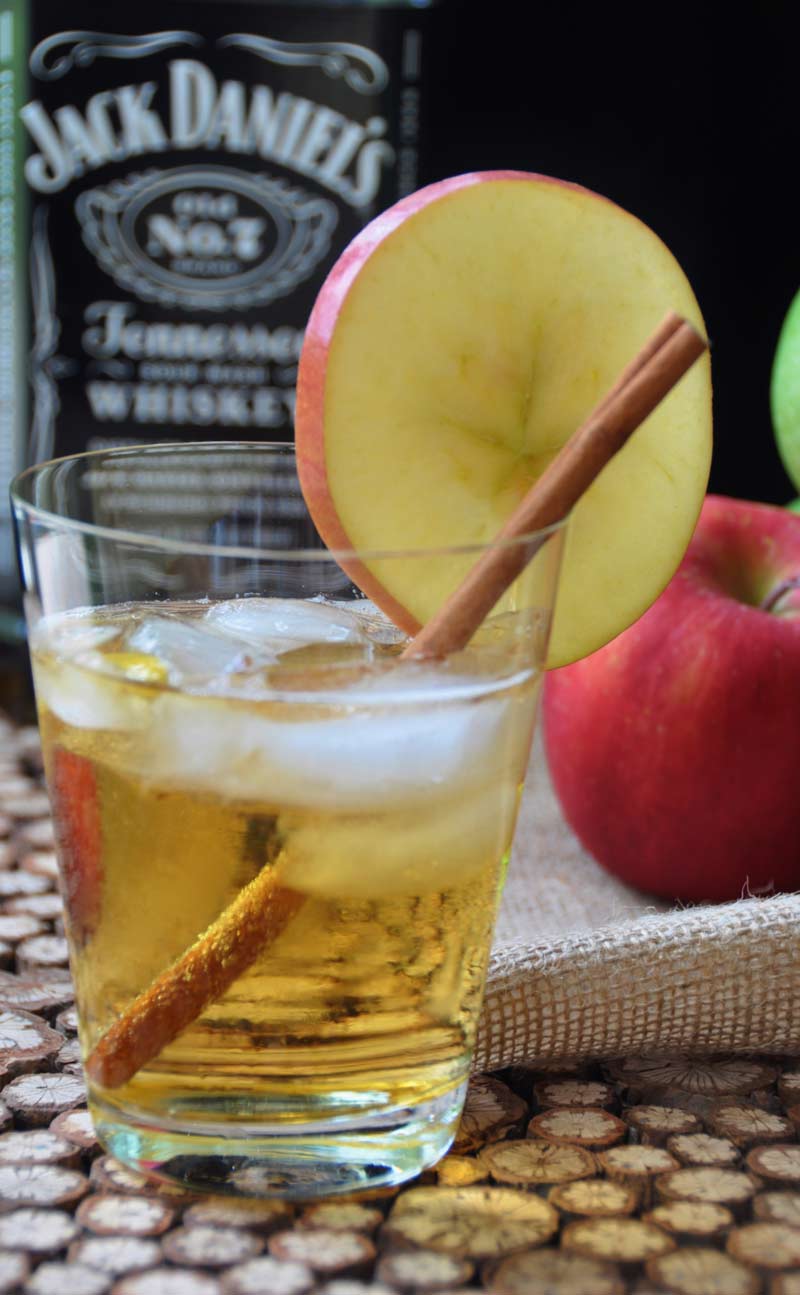 Whiskey Cider
Maybe it's just me, but I believe that a cocktail should be simple, quick, and easy to make. I mean, why stress out over something that's supposed to be relaxing? Thankfully, our drink recipes are uncomplicated, which is how they should be. This week I played around with whiskey. Say what!?!!? That's what the people who know me are asking because I don't usually venture out of my little wine world. However; I can't just post wine pictures every Friday, so for you my friends, I'm stepping out of my comfort zone.
I must say, this new adventure is kind of fun!! Mixing a good drink is kind of like being a chemist. You add a little of this, and a little of that, a pinch more of this, and then finally, you've found the secret of life. OK, that's a stretch, but I am discovering some pretty good stuff.
This whiskey cider is super refreshing and flavorful. It's made up of mostly hard cider, which means that it's not tooooooo dangerous. There's only ¼ of an ounce of Jack Daniel's whiskey (it's vegan) in it, but I'd still err on the side of caution and limit yourself. If you're anything like me, a sweet tart kind of drink that goes down like silk can get you in a whole heap of trouble. So watch yourself folks, this is whiskey we're talking about, not chardonnay.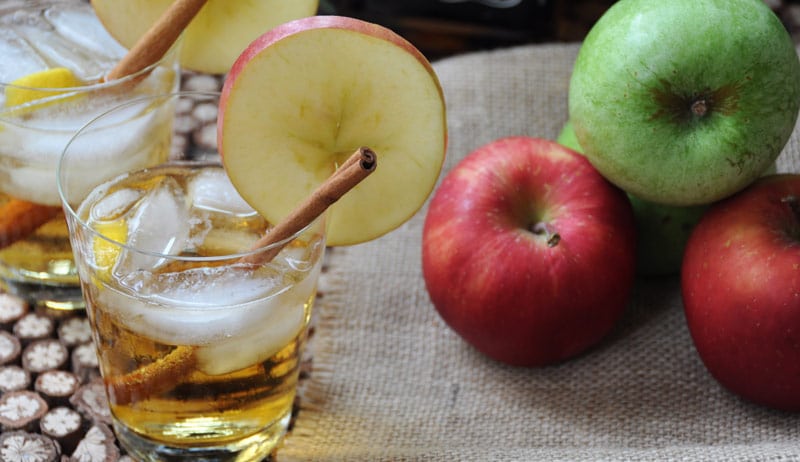 Now that my PSA is out of the way, let's discuss the flavors in this outrageously good cocktail. The hard cider is sweet, and a little tart, like the apples it's made from. It's also effervescent – I just love that word. The whiskey is rich and warm, so it tones down the sweetness and gives the cider a serious side. The lemon rind adds a little bitterness, which tones down the sweetness even more. And finally, the cinnamon stick adds a savory fall like flavor that works beautifully with the apples.
Have a happy weekend and get outside and enjoy the beauty of this season, and when you're back home and tucked in for the evening, invite some peeps over and offer them a whiskey cider with one of the awesome appetizers listed below.
Cheers!
Let's connect! Hop on over to our Facebook page and give it a like, and follow us on Instagram and Twitter, and follow us and share this and other Veganosity recipes on Pinterest. We'd be so grateful if you did. If you like this recipe and can't wait to see what we're going to share next, subscribe to Veganosity. Just fill in the subscription box above our picture in the top right corner of the page. And, Alex and I love hearing from you, please leave a comment and let us know what you think of our recipes.
Whiskey Cider
A delicious fall drink made with hard cider and whiskey. Refreshing and smooth.
Print
Pin
Rate
Ingredients
¾

of a cup of hard cider

¼

ounce

of whiskey

1

piece

of lemon rind

1

cinnamon stick
Instructions
Fill a cocktail glass with ice and pour in the cider and whiskey. Add the lemon rind and stir with the cinnamon stick.
 Olive Oil, Rosemary, and Pepper Popcorn
Hummus