When and Why Did We Go Vegan?
Five years ago we made the decision to go vegan together. The decision to transition into a vegan lifestyle was in part for health reasons, some environmental, but mainly for the animals. We jumped into the vegan world overnight and instantly began working to recreate our favorite recipes in plant-based versions here on Veganosity!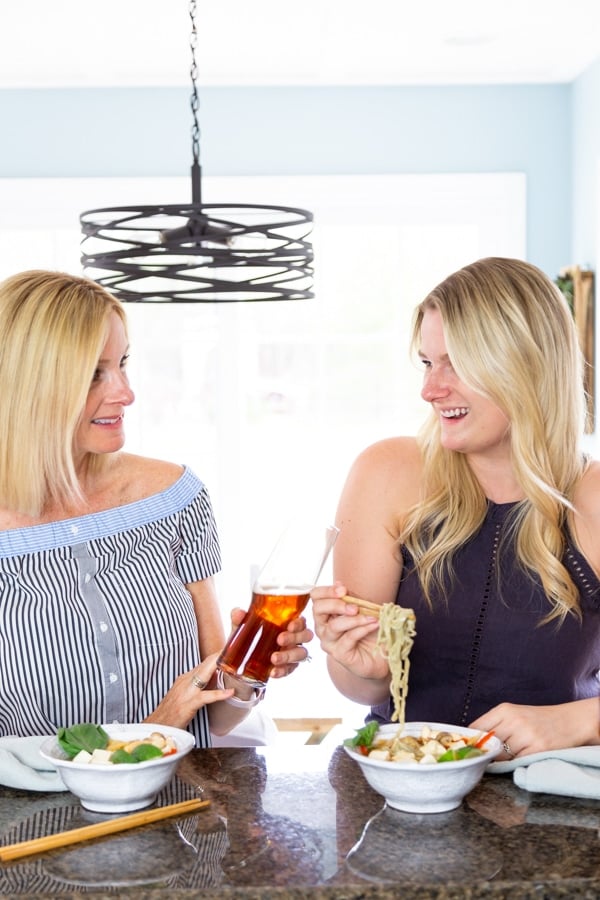 Wasn't it Hard Giving Up Your Favorite Foods?
We're always asked what was the hardest part about going vegan. Was it the cheese? Was it the meat? Our response may be a little strange but we always answer "neither!"
We went vegan and decided that just because we were giving up meat, dairy, and eggs didn't mean we now had to eat uncooked tofu and salad. Our first recipe recreation, vegan lasagna, turned out so amazingly well that we knew we had to share our favorite comfort foods turned vegan recipes with you! Which is exactly where Veganosity came from : )
Our first vegan comfort food remake
What is Veganosity?
Our blog is a place for us to connect with you and share our favorite family recipes! As a family, we have Southern Cooking roots. Linda grew up on her Mom's buttermilk biscuits, ribs, and garlic mashed potatoes. Alex is a true midwestern girl who can't get enough buffalo chick'n dip, burgers, and a variety of amazing vegan cookies (can anyone really choose between chocolate chip and snickerdoodle?) Together, we've joined forces to create some of the most incredible vegan comfort food out there!
Where Else Can I Find You Guys?
Throughout the past five years of food blogging we've had so many wonderful opportunities to work with different brands, magazines, newspapers, companies, and have even published two cookbooks!
WGN Live TV Appearance
Click here to watch our live segment and get our AMAZING Pulled Shiitake Mushroom Recipe from Great Vegan BBQ Without a Grill!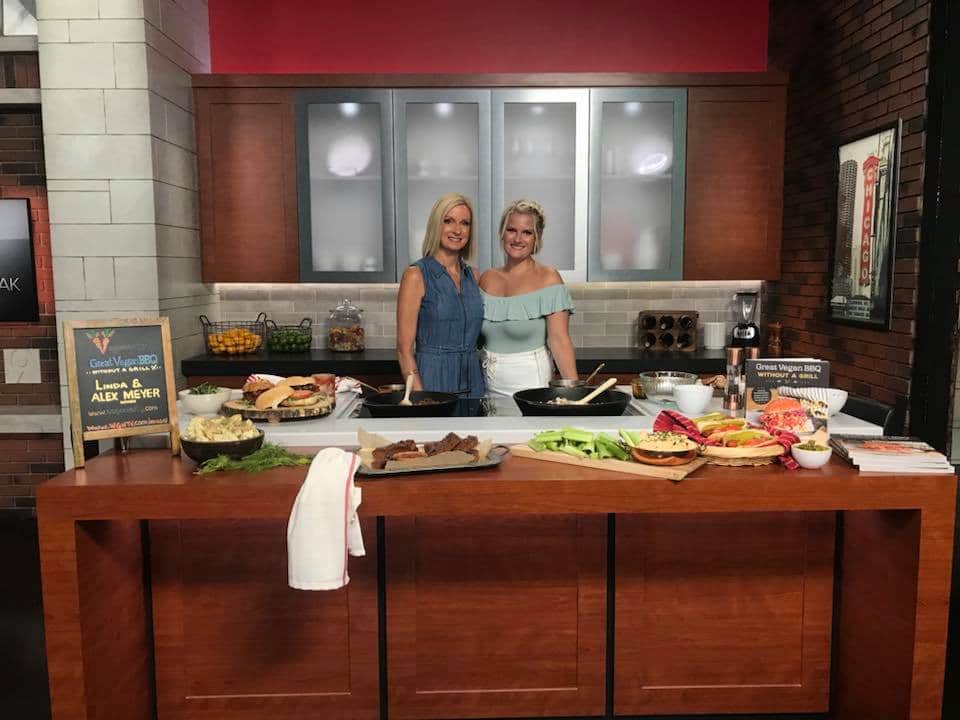 When Our Brisket Broke Twitter
These hilarious articles were written after Kevin Biegel made our brisket from Great Vegan BBQ Without a Grill and raved about it on Twitter. Needless to say, hilarious angry tweets ensued. 😂
Southern Living
Washington Post
Independent.co.uk
Veg News
Awards for Veganosity
One Bite Vegan Food Blogger Awards 2019
Nominated for "Most Inspired Mid Week Meals"
Nominated for "Best Vegan Cookbook"
If you're catching this bit before April 30, 2019 make sure to click the link above and go vote for Veganosity!
Articles about Veganosity
The Washington Post
Chicago Daily Herald
Press-Herald
Oregon Live
SELF
Star Tribune
Best New Cookbooks for Summer Meals

Featured: Great Vegan BBQ Without a Grill
Buzzfeed
Veg News
Live Kindly
One Green Planet
Metro
Patch
Bustle
Stylecaster
Eluxe
Well & Good
Parade
Peta Articles