Our 12 Days of the Best Vegan Christmas Cookies roundup has something for everyone. You'll find no-bake cookies, gluten-free, nut-free, dairy-free, and egg-free holiday cookies. We're sharing our best cookie recipes to help make your holidays as bright and cheerful as possible. Not into cookies? Try our vegan chocolate peppermint pound cake recipe for some holiday cheer.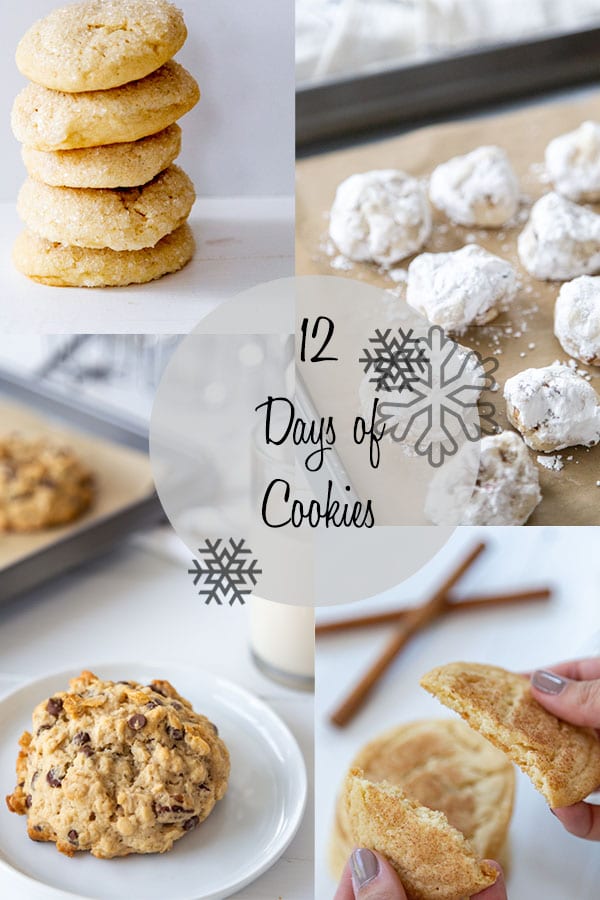 This post may contain affiliate links which won't change your price but will share some commission. Learn more here.
Welcome to Veganosity, where we recreate your favorite comfort foods into a vegan version. We're so happy you're here, and we encourage you to scroll through our menu bar or type in any recipe that you're looking for in our search bar.
If you don't find the recipe you're looking for, please email us and ask us to create it for you. We're always up for a challenge.
What Can Vegans Eat for Christmas?
If you ask us, vegans can eat whatever they want, as long as it doesn't contain animal products.
Do you feel like eating lasagna, then go for it! Are you craving a ham? We've got you. Is a Wellington what you've been missing? We've got that, too.
The same rules apply to vegan Christmas desserts. You can make all of the holiday cookies your heart desires, as long as you use plant-based milk and eggs.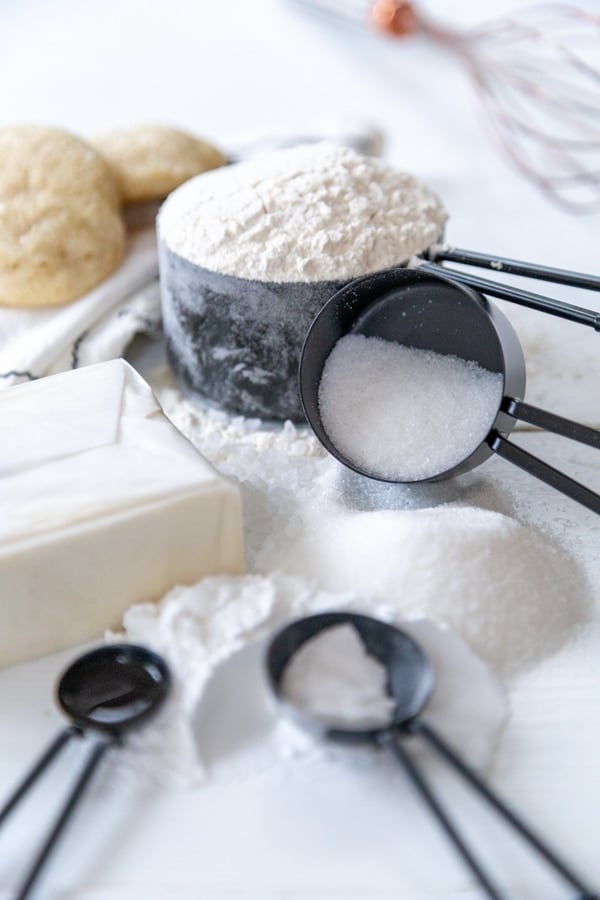 What Kind of Vegan Ingredients Should You Use?
There are so many great brands to choose from these days. Here are the brands we use and trust.
Vegan Butter Options
Vegan Egg Options
We use several different types of egg substitutes in our recipes, such as:
What Kitchen Equipment Will You Need?
Most cookie recipes require one or more of the following tools.
Stand Mixer – We recommend a KitchenAid mixer. They work great, come with attachments, and last forever.
Food Processor – For some of the raw cookie recipes, you'll need a food processor to grind the ingredients. A high-powered blender will work, too.
Measuring Cups and Spoons
Baking Sheets – Learn from our mistake, make sure that you know how large the interior of your oven is before buying. 😉
Silpat Baking Mats or Parchment Paper – This will prevent the cookies from sticking to the pan and will make clean up a breeze.
Cooking Racks – Always transfer cookies to a wire cooking rack to cool. This will prevent the bottoms from getting soggy.
Storage Containers – To keep the cookies fresh and to transfer to another household if needed.
Classic Christmas Cookies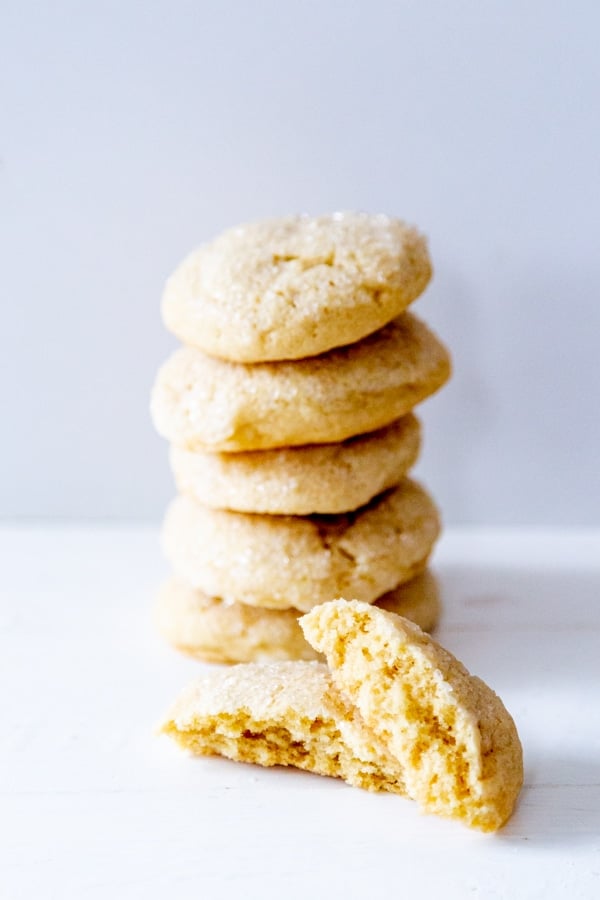 These are the best and easiest sugar cookies we've ever made.
They're crispy on the outside and fluffy and tender on the inside.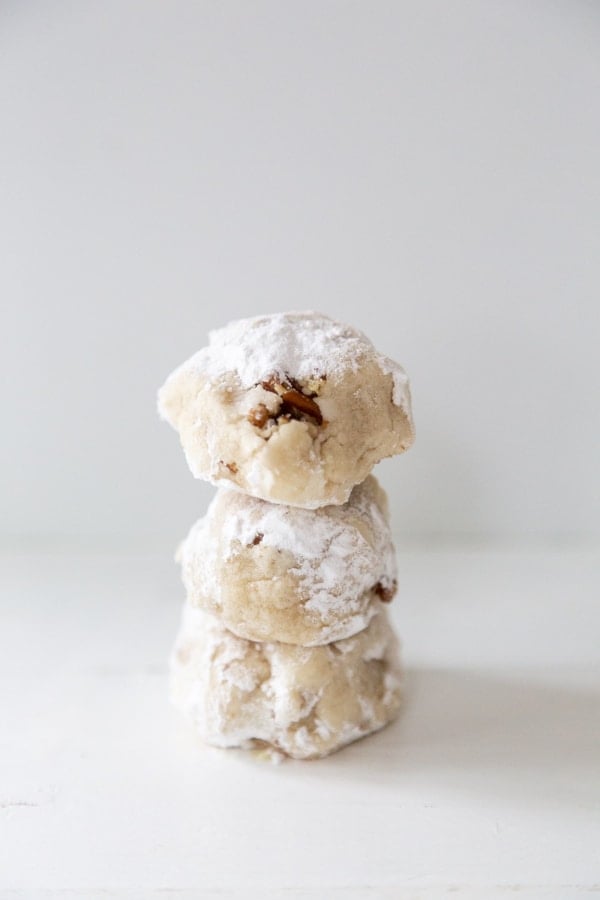 These are called cakes, but they're really cookies. Crispy, nutty, delicious cookies!
These are super simple to make, and it just doesn't feel like Christmas without a platter of these on the sweets table.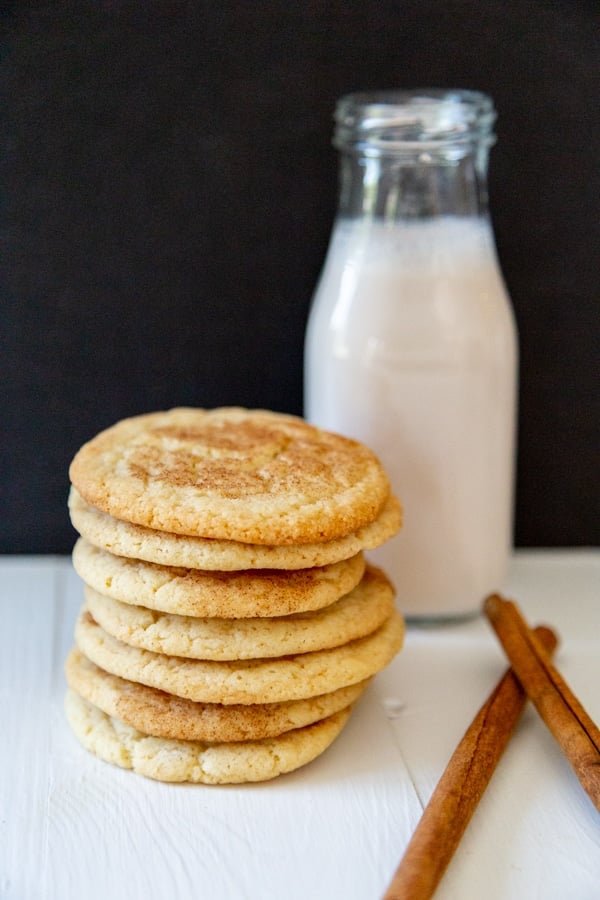 These yummy cinnamon sugar cookies are the best! They're easy to make and even easier to eat.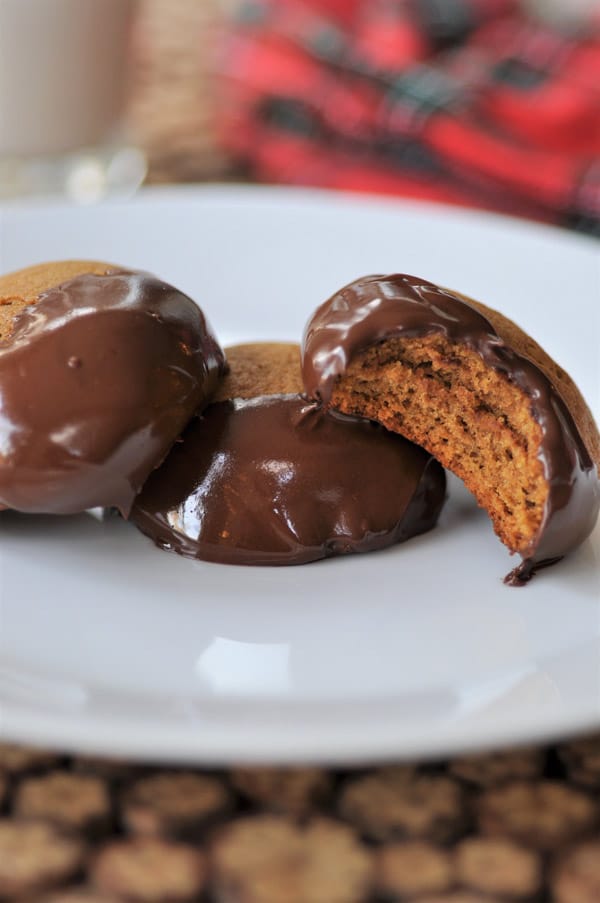 These are essentially soft gingerbread cookies that are dipped in chocolate to take them to another level.
The flavor of ginger and chocolate go so well together, but if you don't want to dip them in chocolate, don't. They're delicious on their own.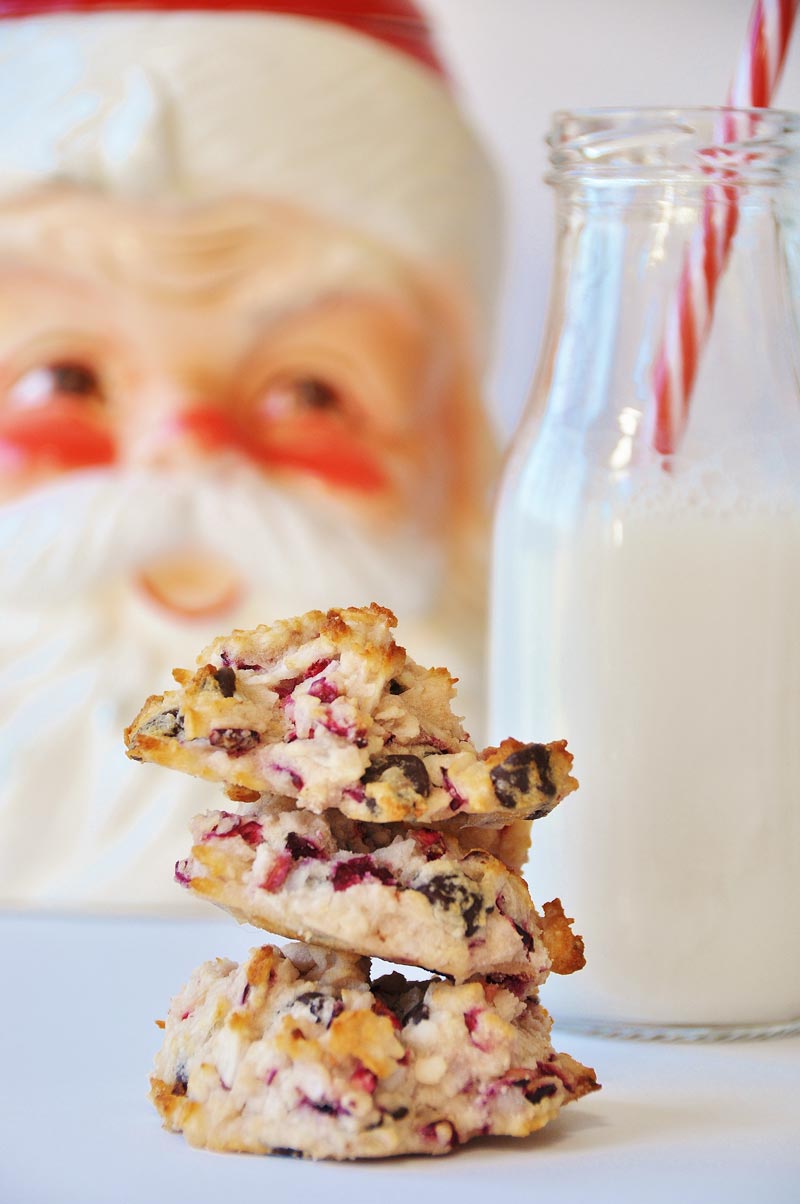 These chewy cookies scream Christmas.
They're chewy and have three wonderful flavors that go so well together, and they're easy to make.
Vegan Biscotti
These crispy Italian pastries make great holiday gifts, and you'll love dipping them in your morning coffee or tea.
We have two delicious recipes that are crispy and dry, but not so much that you have to worry about breaking a tooth when you bite into one.
Biscotti takes a little more time to make than most cookies, and they're totally worth it.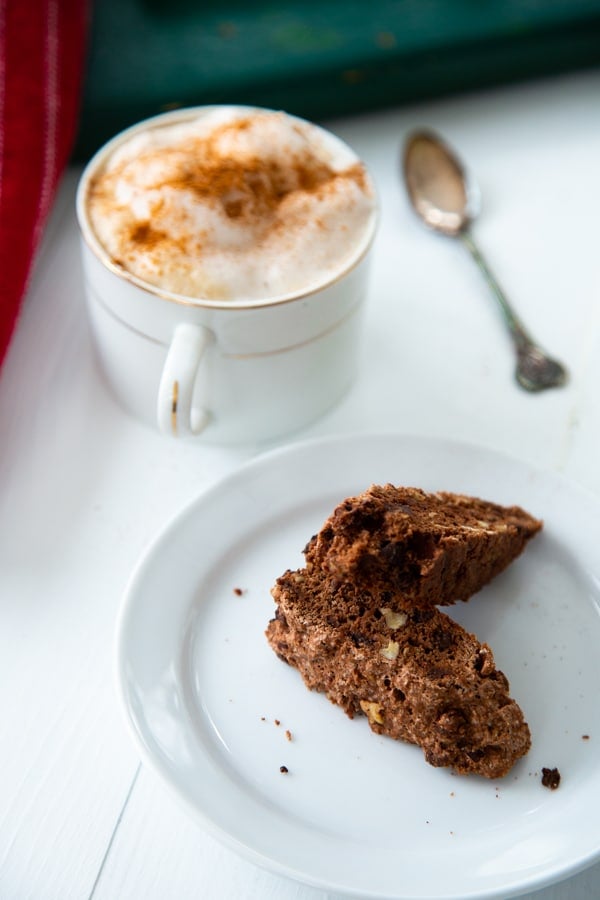 These are the ultimate Christmas cookie.
They're not too sweet, they are super chocolatey, and they are a family favorite.
Give Us All of the Vegan Chocolate Cookies You've Got!
Chocolate is the ultimate cookie ingredient. It's good for your heart, your brain, and your mood.
We don't add a ton of sugar to our chocolate cookies, because we like to taste the slight bitterness of the chocolate.
If you like a sweeter cookie, then feel free to add ¼ cup more sugar.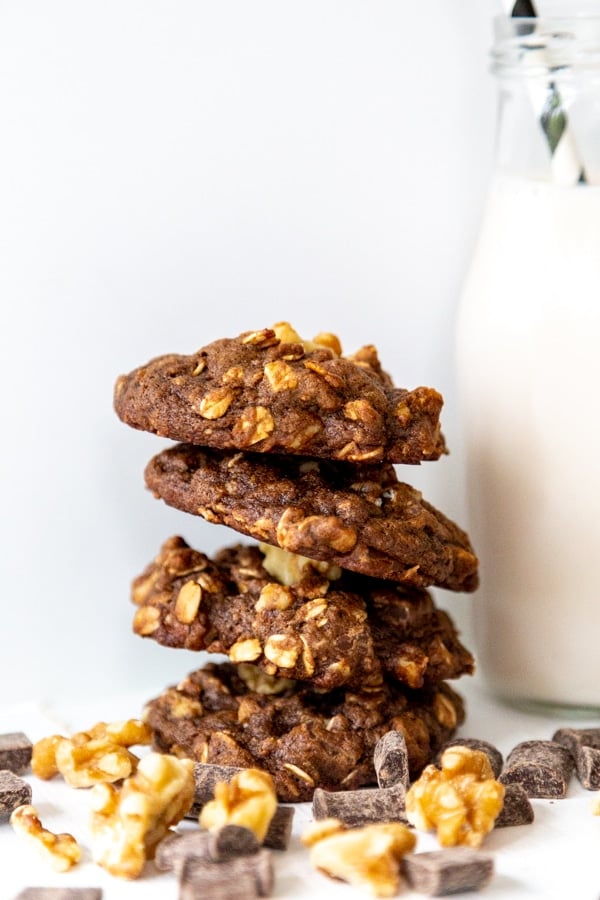 We doubled the happiness with this chocolate cookie recipe.
You'll find cocoa powder AND chocolate chips in this crispy on the outside and chewy on the inside treat.
We also added walnuts for extra crunch and nutrition. If you don't eat nuts, feel free to leave them out. It's all good.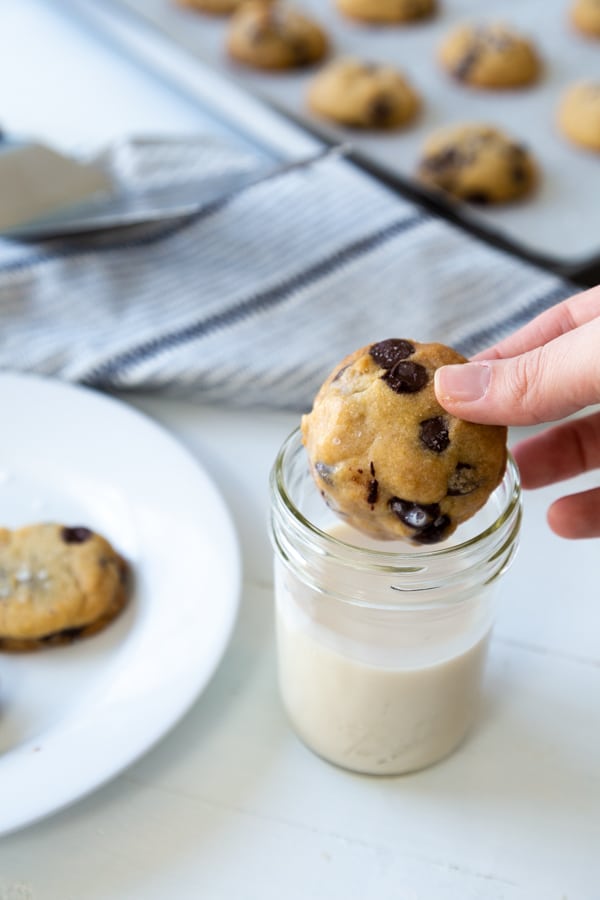 Who doesn't love this classic cookie recipe?
Feel free to use vegan milk chocolate chips, although we adore the bitterness of dark chocolate.
We suggest using Enjoy Life chocolate for all of our cookie recipes that call for chocolate chips.
These delicious cookies are loaded with texture and flavor. Feel free to use any kind of nut you like, or leave them out.
And, as cookies go, they're pretty healthy, considering that they have oats, pecans, and chocolate.
No Bake Christmas Cookies
The best thing about vegan cookies is that you can eat the cookie dough without worrying about getting sick.
This chocolate chip cookie dough cookie is so easy to make and it's so good to eat!
To make them festive, roll them in crushed candy cane or dip them in melted chocolate.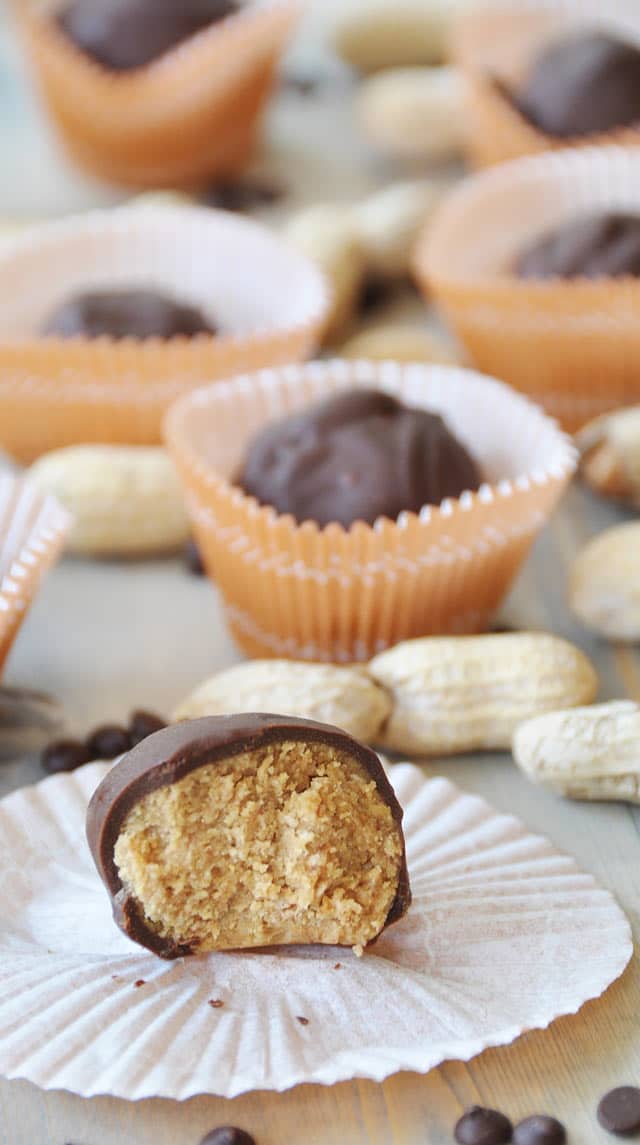 We don't need to tell you how amazing the combination of chocolate and peanut butter is.
What we can tell you is how EASY these delicious chocolate peanut butter bites are to make.
All you'll need to do is process the peanut butter ingredients and roll them into balls, then dip them in melted chocolate.
Another great thing about these is that the ingredients are healthy! So treat yourself.
More Vegan Holiday Recipe Roundups You'll Love
A Vegan & Gluten-Free Thanksgiving Meal Plan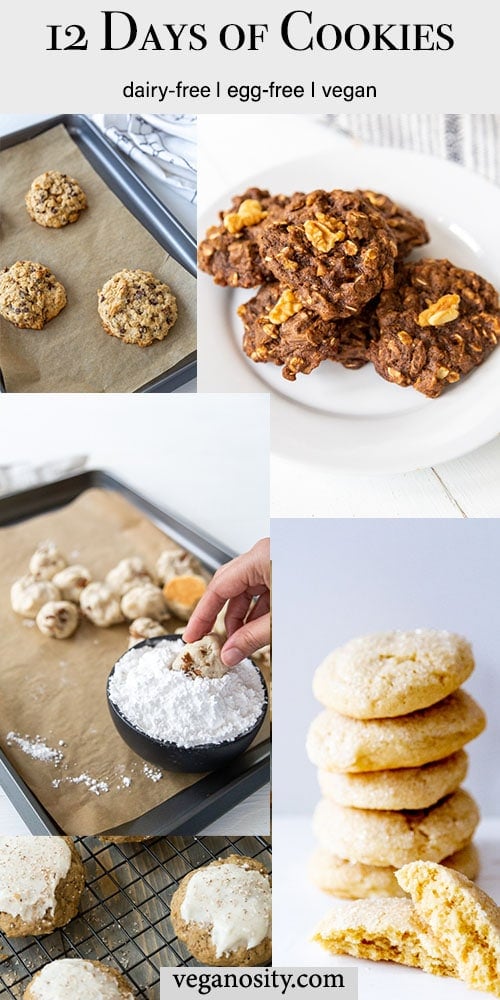 This post may contain affiliate links which won't change your price but will share some commission. Learn more here.
Make one or all of our vegan Christmas cookie recipes and let us know what you think. We love to hear from you!
Let's connect on Instagram and Twitter. You'll get a peek into our everyday lives in our stories and see what we're sharing in our feed.
And, don't forget to SUBSCRIBE to the blog so you never miss a recipe. Scroll below the recipe or in our side bar to become a Veganosity subscriber.