Let's kick off the holiday season a little early! I'm in the mood to start giving gifts, and this vegan cranberry lemon quick bread is for you. xoxo
This is my holiday go to bread. I love making it for my neighbors, and giving it as an additional hostess gift. I only have four of these pretty little festive mini bread pans left because I've given the rest away. So this year, I'm wrapping the mini bread in parchment paper and adorning them with pretty ribbon.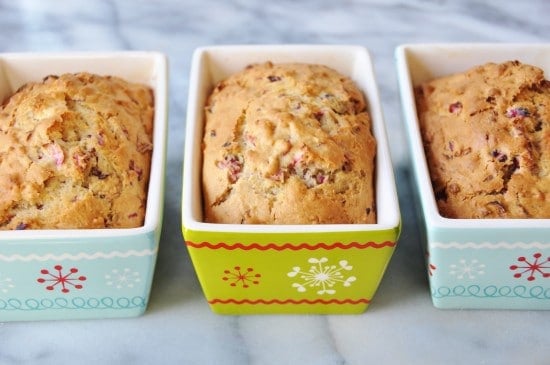 You're going to love this quick bread. The fresh cranberries and the lemon zest are so bright and tangy. Every bite brings a smile to my face. Imagine how awesome it would be to combine cold, fluffy, white snow with sunshine and temperatures in the low 80s. That's what this bread tastes like. The cranberries are the snow and the lemons bring the summer.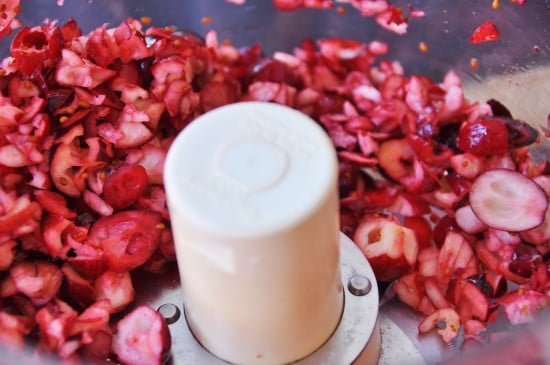 Winter Cranberries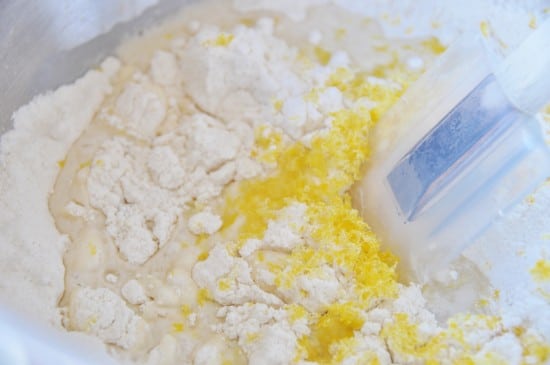 Sunny Lemon
This is the first time I've tried making it vegan and I'm happy to report, it tastes the same as it did when I used eggs in the mix!! Woot-woot!! Just one more reason to love this bread. That, and it's quick – like, you only need one bowl. It just keeps getting better and better, doesn't it? It's my gift to you, remember? It's supposed to make you happy.
So bring your face close to the screen, close your eyes, and take a whiff. Can you smell the heavenly aroma of the lemons and cranberries? My kitchen smells amazing! But the taste, that's what we need to talk about. Oh. My. Goodness. The texture is dense, a little chewy, but soft, like a quick bread should be. The bread is lightly sweet with a burst of tangy cranberry and lemon in every bite. This is the kind of thing that you should eat for breakfast, then have later with tea, and then again for a goodnight treat.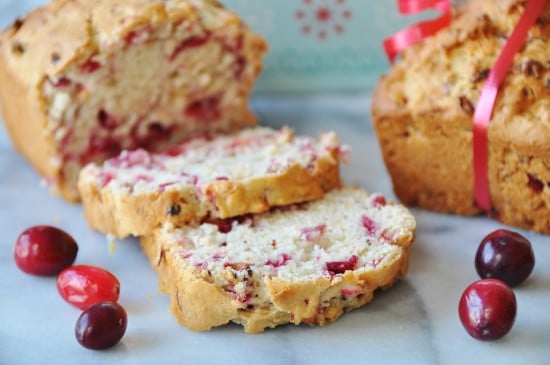 Whip up a batch and try it for yourself. If you don't have mini bread pans then make one gigantic loaf. I'm nibbling on a piece right now. It's perfect with a hot mug of coffee on a cold, gray morning such as this.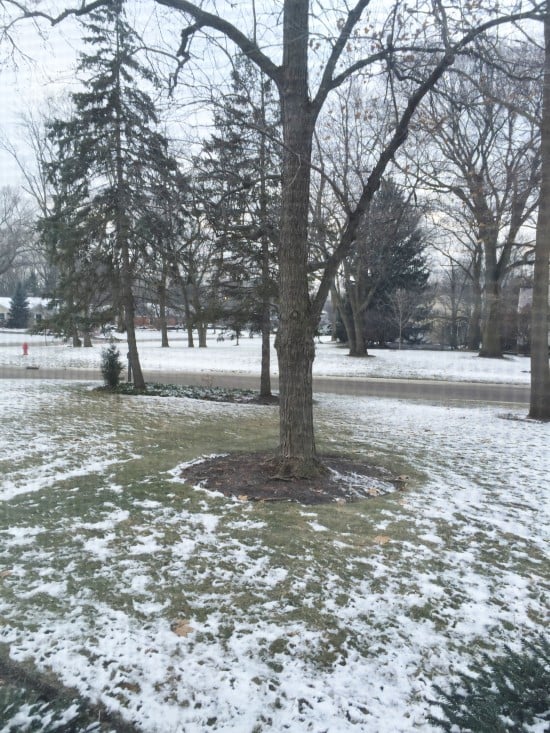 It's so exciting to be entering a new flavor phase. October and November were all about pumpkin spice, and as much as I love it, I'm ready for a change. December means cranberries, peppermint, citrus fruit, and gingerbread. Get ready for a month of jolly!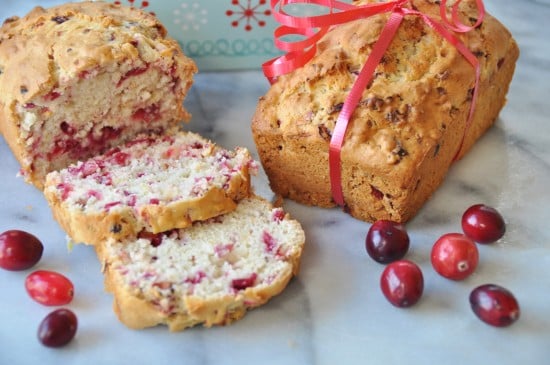 Vegan Cranberry Lemon Quick Bread
A zesty, flavorful cranberry lemon explosion in one easy quick bread. Perfect for the holidays.
Print
Pin
Rate
Ingredients
2

cups

of flour

¾

of a cup of sugar

1

teaspoon

of baking powder

1

teaspoon

of salt

½

teaspoon

of baking soda

¾

of a cup of lemonade

1

tablespoon

of fresh lemon zest

2

tablespoons

of vegetable shortening

¼

cup

of applesauce + 2 teaspoons of baking powder mixed together well

1

and ½ cups of fresh cranberries – coarsely chopped
Instructions
Preheat the oven to 350° and grease a 9 x 5 inch loaf, or mini bread pans if you have them.

Whisk the dry ingredients together in a large mixing bowl. Stir in the lemonade, lemon zest, shortening, apple sauce mixture, and cranberries. Mix until well combined. Fold the mixture into the bread pan, ¾ of the way full. Bake for 55 to 60 minutes or until a toothpick inserted into the center comes out clean. If you make mini loaves check them for doneness at 40 minutes.

Cool completely on a wire rack.

You can also add ¾ of a cup of chopped nuts to the mix if desired.