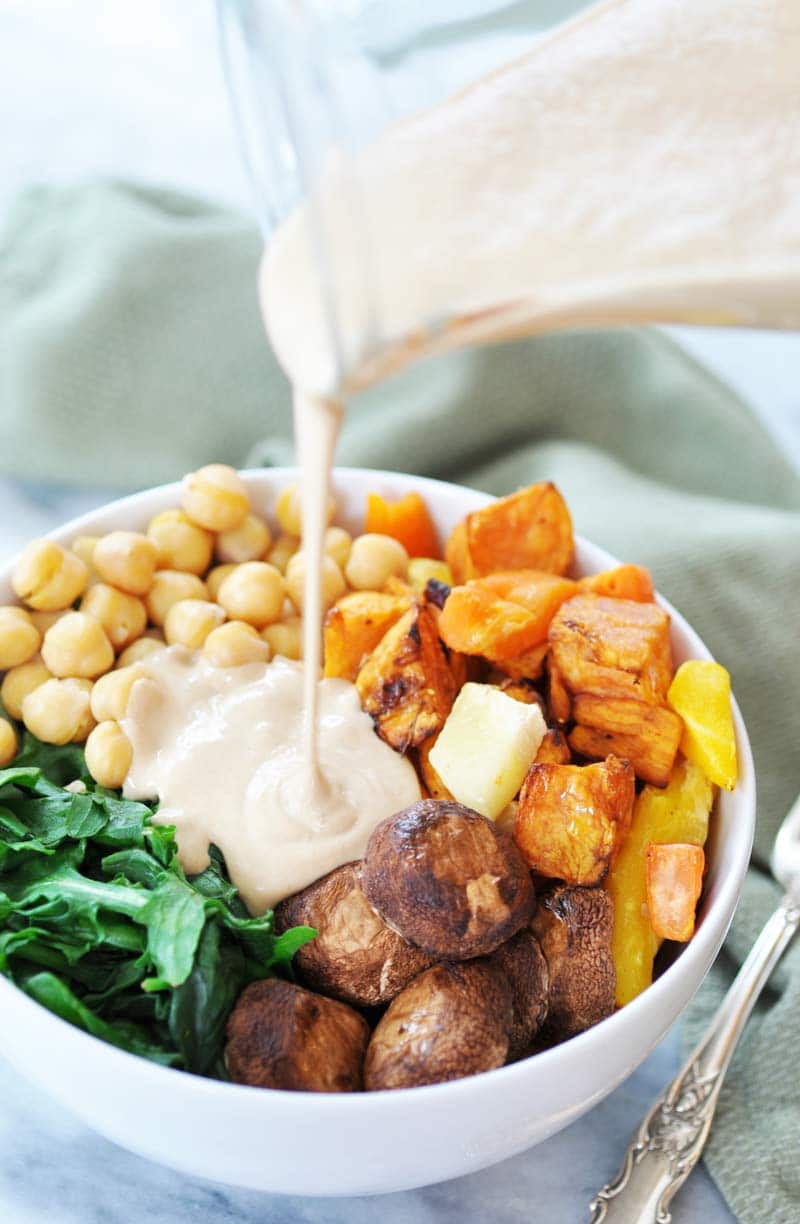 Healthy Vegan Weeknight Meal Plan
5 Dinners
4 Main Ingredients - Sweet Potato - Chickpeas - Kale - Brown Rice
Serves 2 to 3 Adults or 2 Adults and 2 Children
I'm going to share five quick, simple, and healthy recipes with you, and I'll give you some prep tips and suggest the order that I'd eat them, although you can do whatever you like. You'll also see a shopping list that you can print, and some side dish recipes if you feel like making them.
Meal Plan for the Week
Shop on Saturday or Sunday. On Sunday look over the recipes and dice and chop the vegetables so they're ready to go. Make the Sweet Potato, Kale, and Lentil Soup and the hummus for easy Monday and Tuesday night dinners. You could also make the brown rice for the Root Vegetable Power Bowl, Swift Sweet Potato Curry, and the Bombay Chickpea Stir-fry. Note: The stir-fry recipe doesn't call for brown rice, but you can add some to the dish to make it heartier if you like. Keep all of the prepped and cooked ingredients in airtight containers in the refrigerator.
The Meals
---
Monday : Sweet Potato, Kale, and Lentil Soup
This delicious, healthy, and simple soup takes approximately forty-five minutes to make. The lentils add protein and the sweet potatoes and kale add a ton of flavor and nutrients. Serve it with a warm loaf of whole grain bread.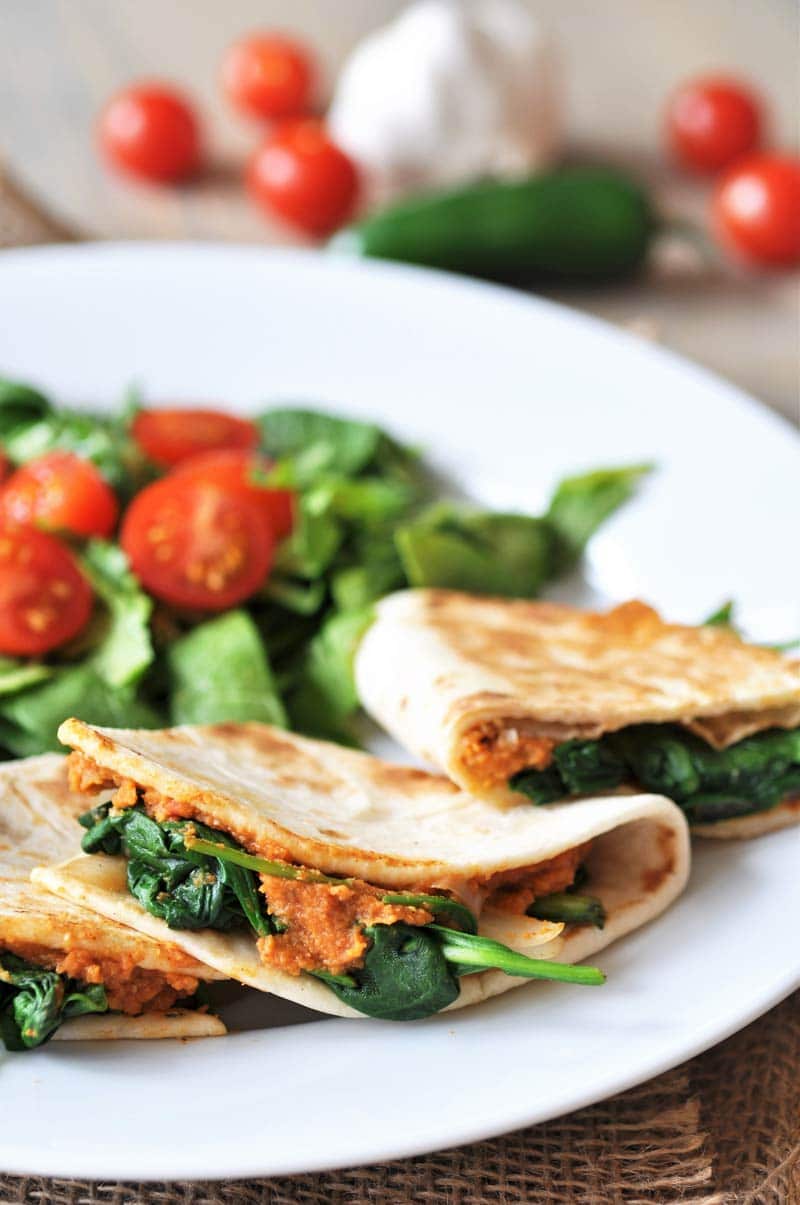 Tuesday: Spicy Mexican Hummus Quesadillas
These are perfect for Taco Tuesday, even if they aren't officially tacos. If you're not a fan of spicy food you can tone down the heat by slowly adding the pepper until you get it just right. Instead of making this with spinach, make it with kale. This vegan quesadilla recipe takes approximately thirty-five minutes. Serve a small salad of chopped spinach or kale with tomatoes and salsa next to it.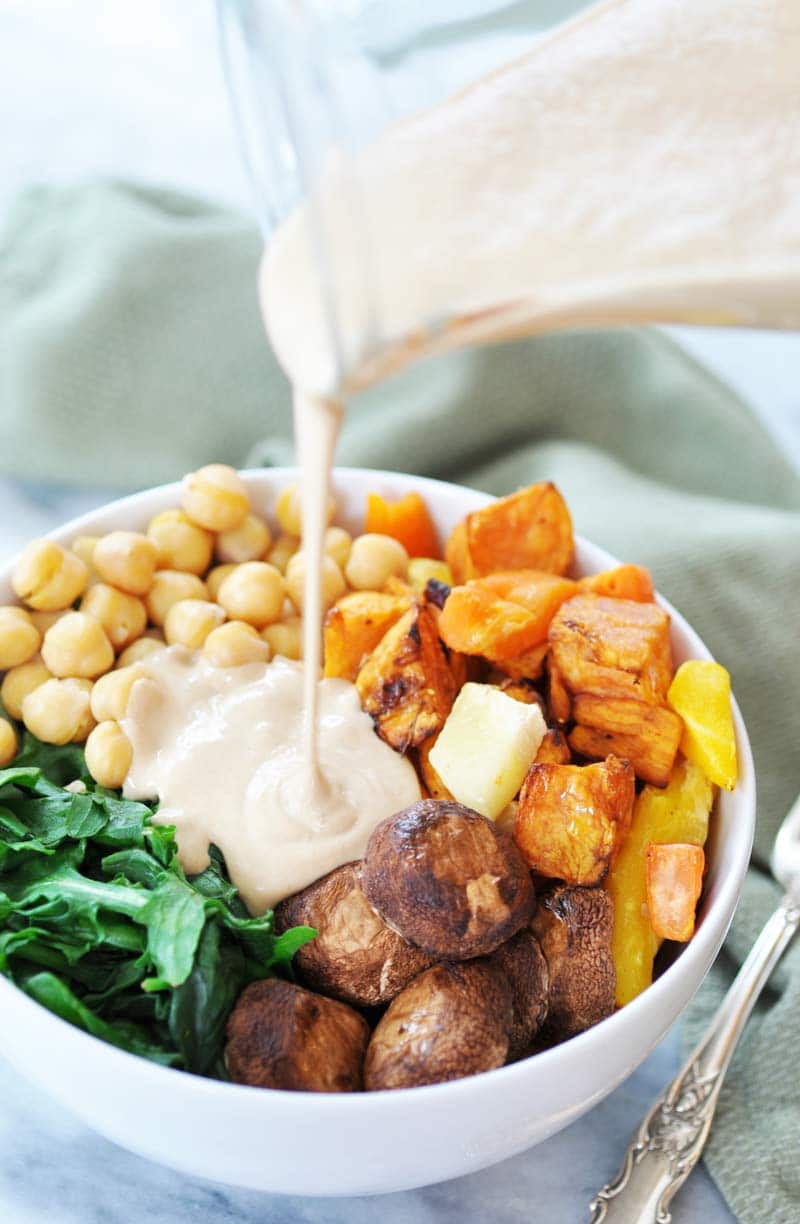 Wednesday: Root Vegetable Power Bowl
This superfood bowl of deliciousness will satisfy everyone at the table. If you do the prep work on Sunday it will only take you forty-five minutes to make.
Thursday: Swift Sweet Potato Coconut Curry
This delicious curry takes an hour to make, but if you did your prep work on Sunday you can cut that down by a third of the time.
Friday: Bombay Kale & Chickpea Stir-Fry
This is a quick and easy dish that tastes like it took hours to make. The Indian spices are so fragrant. Serve this with brown rice is you want a heartier meal. This recipe takes aproximately forty minutes to make. NOTE: Make your own Masala spice mix or buy it pre-made.
Shopping List
---
Produce
1 bulb of garlic
1 jalapeno pepper
4 to 5 large tomatoes (If you're going to make a side salad for the quesadillas buy 5, if not, buy 4)
5 large sweet potatoes
2 large white onions
1 large red onion
Kale (You'll need 25 cups for the week, buy 2 extra-large bags of baby kale or several bunches of large leaf kale.)
4 large carrots
4 medium parsnips
10 medium button mushrooms (white, Portobello, you choose)
3 scallions
1 small bunch of cilantro
1 lemon
1 lime
1 small piece of fresh ginger (you can use dried ginger if you want)
1 small bag of FROZEN organic corn
Dry Goods
2 (32 ounce) containers of vegetable broth
3 (15 ounce) cans of chickpeas
1 package of corn or flour tortillas (8-10 tortillas)
1 small bag of brown lentils
1 bag of brown rice
1 jar of tahini
1 (14 ounce) can of full fat coconut milk
Raisins (you'll need ⅓ cup) OPTIONAL
STAPLES (Things you probably have in your pantry)
Red wine
Avocado or preferred vegetable oil
Balsamic vinegar
Chili powder
Cumin
Sea salt
Black pepper
Coriander
Cardamom
Cinnamon
Nutmeg
Cloves
Bay leaf
Thyme
Oregano
Sage
Ginger
turmeric
Coconut sugar or brown sugar
---
If you're using my weekly meal plan and have requests or questions, leave a comment or email me. I'd love to hear from you.
Let's connect! Hop on over to our Facebook page and give it a like, and follow us on Instagram and Twitter, and follow us and share this and other Veganosity recipes on Pinterest. We'd be so grateful if you did. If you like this recipe and can't wait to see what we're going to share next, subscribe to Veganosity. Just fill in the subscription box above our picture in the top right corner of the page. And, Alex and I love hearing from you, please leave a comment and let us know what you think of our recipes.