The aroma of nutmeg, sugar, cinnamon, and cloves will make your kitchen smell like early fall. Ahhh. Not only do these apple oat cookies serve as a delightful dessert, they also make a great afternoon snack with a cup of tea.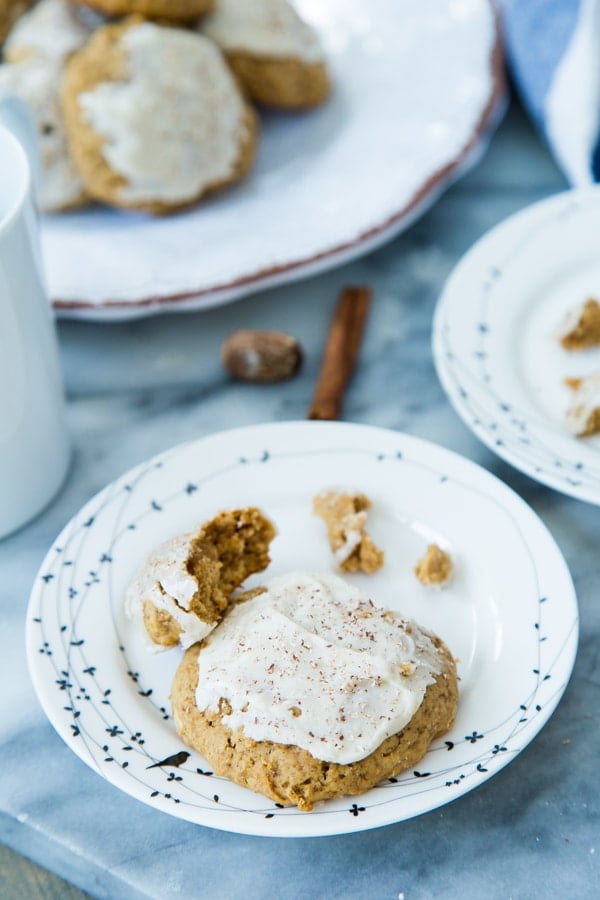 Alright, I'm calling it. After several attempts of trying to make a gluten-free, processed-sugar free, and oil-free cookie I'm here to say… all of those restrictions combined, make an absolutely wonderful FLAVOR-FREE cookie.
It literally tasted like I was eating a pile of flour because I had to add a lot of maple syrup to get a sweet cookie, which meant adding more flour to balance it out. The wetness of the processed sugar replacements was not conducive to work alongside the requirement of a gluten-free cookie. Back to the drawing board.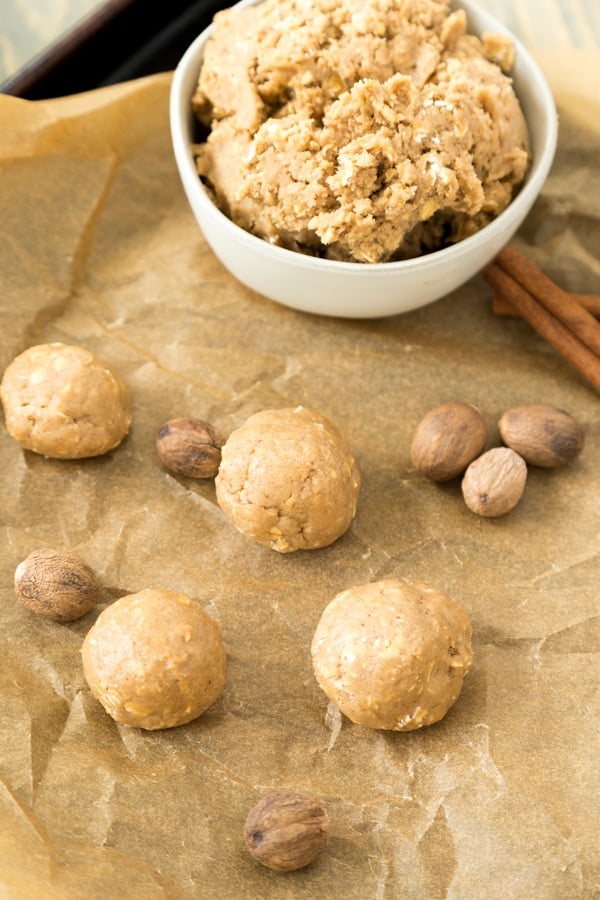 The day after my epic cookie fail, I decided to make two different batches of these oat cookies; one with coconut sugar, and one with processed sugar. The batters were completely different and so were the cookies. The winner you ask? By a landslide, the processed sugar cookie wins!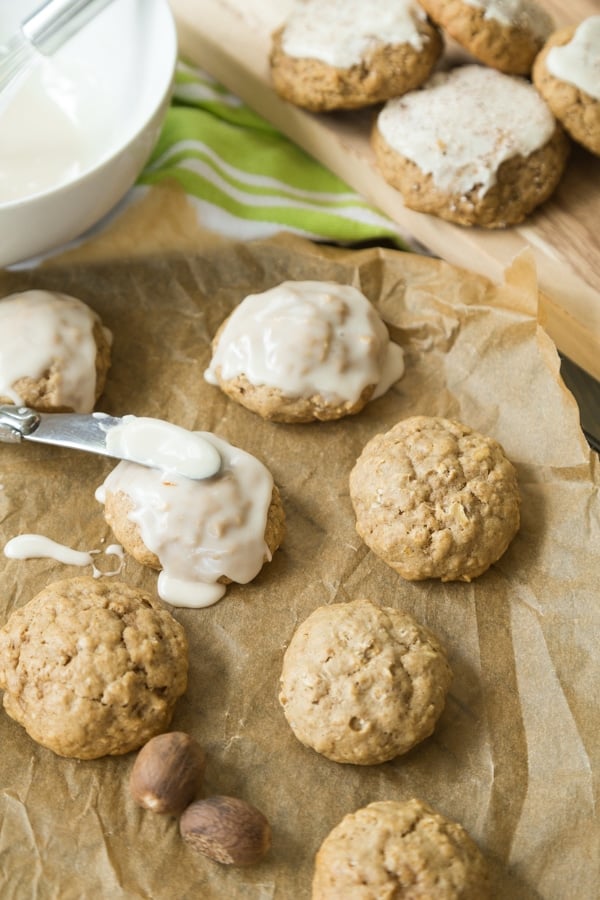 The Use of Traditional Sugar in Cookies
So, why did replacing the sugar in cookies result in such an epic baking fail? Well, the answer is actually very scientific. Sugar when combined with water actually acts as a moisture-locking agent which helps keeps cookies moist and keeps them from drying out. Sugar is also wonderful at creating tenderness because of the way it pulls moisture from proteins and starches found in other ingredients in baking. Lastly, there really isn't another product on the market that caramelizes in baked goods like sugar does.
The caramelization of the sugar not only gives cookies a lot of their gorgeous coloring, but it also gives our apple oat cookies a much deeper flavor. This is exactly why when I took my first bite of those flavor-free cookies I started with, there was so much to be left wanting.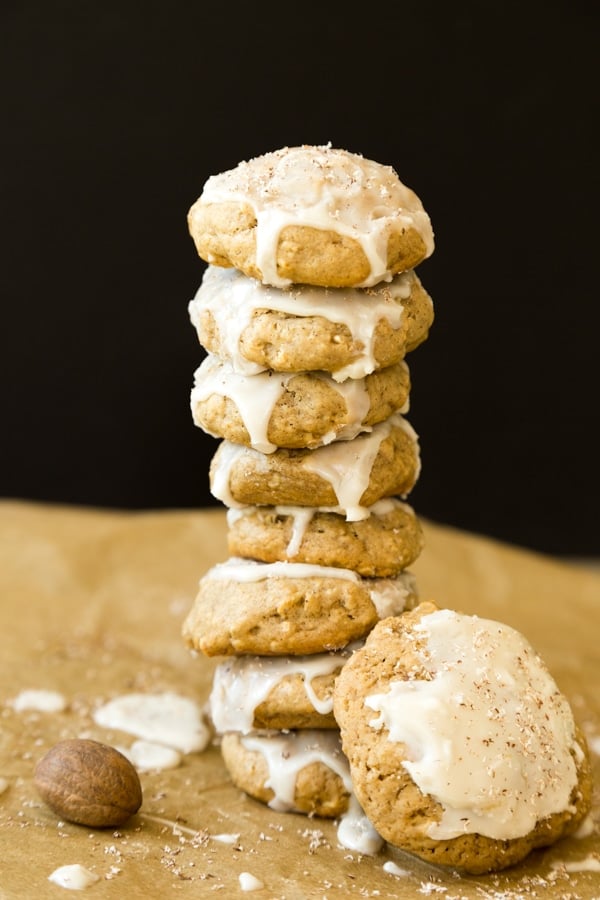 Now, I know you're wondering: "but you guys are always telling us to avoid processed sugar! Now you're telling us it's okay?" I know, we even annoy ourselves sometimes. But, according to the following information ,we have changed our tune.
First, you shouldn't be eating processed sugars, tons of oils, and processed foods everyday. I think that even the most un-health conscious people on earth are aware of that. However, having a cookie, baked good, sugar, and fat on rare occasions will most likely not be detrimental to your health. In fact, some doctors have even suggested that completely eliminating food groups to lose weight can actually back-fire and lead to binge eating! This shouldn't come as a surprise as caloric restriction has been suggested to act as a predictor to binge eating behavior.
And here's the most important point that we want to make about "natural" sugar vs.processed sugar, there is not a lot of difference. While coconut sugar has a slightly lower glycemic index, it's not a health food. Read this article to learn more.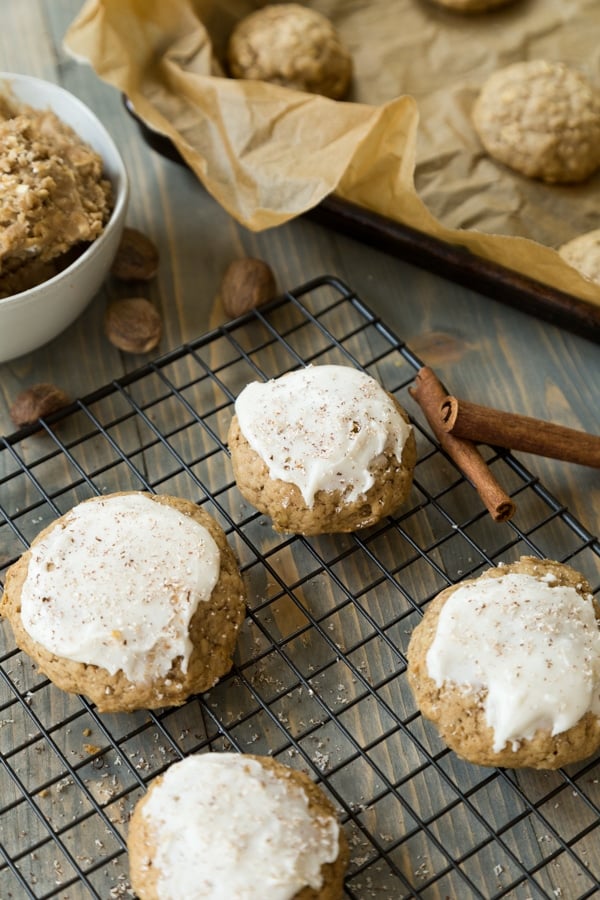 EAT A WHOLE FOOD PLANT-BASED DIET AND A COOKIE EVERY ONCE IN A WHILE
Now,  Linda and I are true believers in the benefits of eating a whole food plant-based diet (there's really no restriction there… just look at our recipes) on a daily basis, and once in a while incorporating some home-made cookies or even a scoop of vegan ice cream into our lives. Life is too short to deprive yourself of really good cookies.
As I take a bite of one of my rare occasion apple oat cookies, I'm going to tell you that it feels entirely worth it. The depth of the cinnamon, nutmeg, and the little bit of maple syrup in the frosting is incredibly heart-warming. Each bite feels like a bit of autumn has slipped into your soul. For those of you who know how obsessed I am with Fall, this feeling is marvelous. The cookies are tender, yet slightly crisp on the outside, warm, and would go perfectly with our copy-cat maple pecan latte or Earl Grey tea. I can't wait to pass them around to family and friends.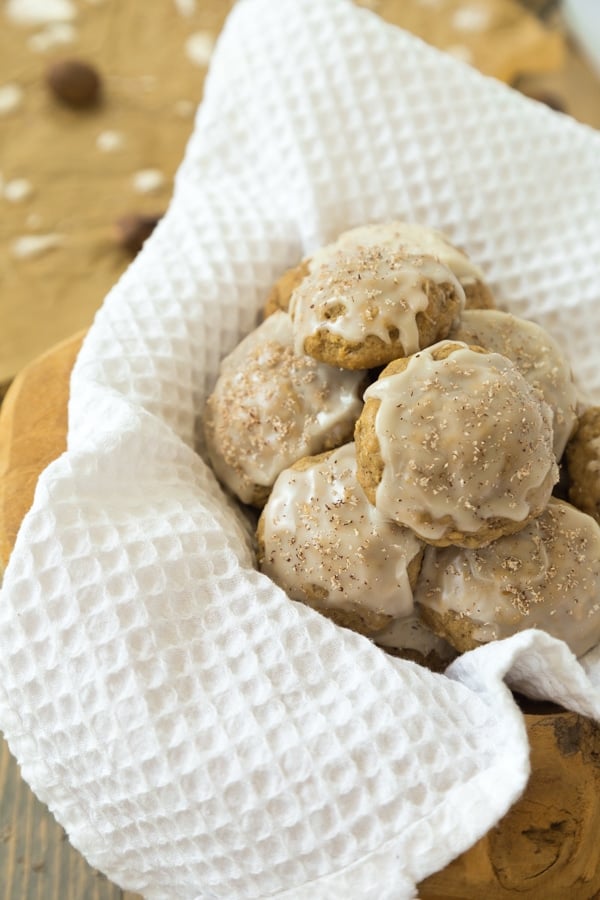 Make this and let us know what you think. We love to hear from you! And, don't forget to take a picture of your gorgeous creation and tag us @veganosity on Instagram.
Let's connect! Hop on over to our Facebook page and give it a like, and follow us on Instagram and Twitter, and follow us and share this and other Veganosity recipes on Pinterest. We'd be so grateful if you did. If you like this recipe and can't wait to see what we're going to share next, subscribe to Veganosity. Just fill in the subscription box above our picture in the top right corner of the page. And, Alex and I love hearing from you, please leave a comment and let us know what you think of our recipes.
Gluten Free Spiced Apple-Oat Cookies with Maple Frosting
These tender cookies are so warm and satisfying. They taste like fall and are perfect with a cup of coffee or tea.
Print
Pin
Rate
Ingredients
1

teaspoon

cinnamon

¼

teaspoon

ground cloves

½

teaspoon

ground ginger

¼

teaspoon

salt

divided

½

teaspoon

baking soda

1

cups

rolled oats

Make sure they're certified, gluten-free

1

cup

unsweetened apple sauce

2

tablespoon

dry egg relacer

½

cup

vegan butter

room temperature

½

cup

brown sugar

½

cup

granulated sugar

1

teaspoon

vanilla extract
FOR THE FROSTING
1

cup

confectioner's sugar

1

teaspoon

pure maple syrup

see note
Instructions
Preheat oven to 350°F (176°) and line a cookie sheet with a silpat or parchment paper.

Combine the cinnamon, cloves, ginger, ½ teaspoon salt, baking soda, gluten-free baking flour, and rolled oats in a large bowl until well incorporated.

In a small bowl, mix the dry egg replacer with the apple sauce and let sit for five minutes.

In a stand mixer, mix the butter with the white sugar, brown sugar, egg replacer, and vanilla extract until fluffy and completely integrated.

Stir in the dry mixture until fully combined and scoop 1 to 2 inch balls (depending on how large you want the cookies to be) on the cookie sheet.

Bake for 12 min, or until lightly golden in color. Completely cool on a wire rack before frosting. Store in an airtight container.
For the Frosting
Mix the sugar and maple syrup in a small bowl until smooth and creamy.
Notes
The Nutrition Facts are an estimate only. Add more maple syrup or a bit of water if you want a thin glaze.
Makes approximately 16 cookies.