Happy Halloween!!!! 
October has been a fun filled month for us at Veganosity! After spending countless hours in the kitchen, and behind the camera and computer screen, the day is finally here. Today's post is a compilation of vegan Halloween recipes that we've created to help make your night easy, healthy, festive, and tasty.
Let's start the night with a refreshing cocktail. Something to take the edge off, because we all look over our shoulders on a night like tonight. Boooooooo…………….
Halloween is all about pumpkins, so do it right with our vegan pumpkin spice martini.

Or, if your looking for something a little lighter, try our whiskey cider.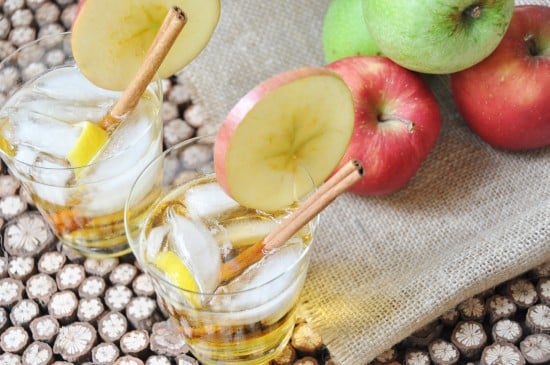 If that's not speaking to you, perhaps this Dark and Stormy will.
Finally, nothing says Halloween quite like blood, so mix up a Satsuma cocktail and enjoy the holiday. 
You can't drink without eating. That's my rule, and I'm going to make you follow it. So here are a few snacks to keep you company while you hand out candy to trick-or-treaters, or watch a creepy movie.
Dinner should be fun tonight, especially if you want your kids to eat before they gorge on junk. Try one of these easy and frightfully good meals, they're guaranteed to please.
Vegetable Marinara with Quinoa Spaghetti
It wouldn't be Halloween without a little sugar, so go ahead and indulge. Try one of our "healthier" treats, instead of digging into the candy dish.
Pumpkin Spice Apple Sauce
Vegan Red Velvet Skull Cakes
I'm going to enjoy my evening handing out Skittles to the neighborhood kids, and then snuggling up with my husband on the couch while we watch a scary movie. I haven't decided what's on the menu yet, but you can be sure that several of the dishes listed above will be keeping us nourished. The weather is supposed to be cold, with a chance of snow!! Now THAT is scary!!!
Have a wonderful and safe Halloween. Next week, we start sharing our Thanksgiving ideas!
 This is the door I'll be opening a million times tonight. I can't wait to see all of the cute costumes!!
Happy Halloween Friends!