Cookies, cookies, cookies! Tis the season for a National Cookie Day cookie roundup. 
Did you know that today is National Cookie Day? I didn't either until Alex told me about it yesterday. And as fate would have it, I was finishing up a post on my vegan raw chocolate chip cookie dough balls. Warning, they are dangerously good. Like, you might end up eating them all before you realize what happened.
So, National Cookie Day, who, what, where, and when? Those are the questions I always ask myself about days such as this. Is this a government issued holiday created to give our leaders another vacation day so they can sit around eating cookies? Probably not, although I wouldn't be surprised. Nope, as expected, this day was created by…….A COOKIE COMPANY!!!! Surprise!!!
After about five minutes of research I learned that in 1987, Blue Chip Cookies proclaimed December 4th as National Cookie Day. A brilliant marketing and promotional ploy by Matt Nader, the President of the small San Francisco based cookie company. Bravo Matt, bravo!
So here we are, in the midst of the holiday baking season, and we all get to celebrate National Cookie Day to kick it off.  Oh, one more thing, while researching this day, I discovered that December 18 is Bake Cookies Day. Really? When will it end?
Check out all of the food holidays that we are supposed to keep up with!
To celebrate this historic (insert friendly sarcasm) day, we thought it only fitting to share some of our cookie recipes, as well as some of our favorite cookie recipes from some of our favorite bloggers. These ladies are awesome, as are their recipes. Not all of them are vegan bloggers, but once in a while they throw in a vegan recipe that makes us jump up and down with excitement. Let's do this!
 The Best Vegan Chocolate Chip Cookie Ever!
Ok, that's really presumptuous and pretentious of us, but not really. We're talking about the best cookie that we've ever made. We're sure that there are others out there that are just as good. These are light, cake like, chocolate filled cookies that don't last long in our house.
Shortbread cookies are a holiday staple. Try one or all four of the Gluten-Free Dairy-Free Oat Flour Shortbreads from Yum Universe
Raisinet cookies! Yes please!!!! Get the recipe at Plant Powered Kitchen.
Nothing makes my house smell like Christmas like gingerbread does. You've got to try these Crispy Vegan Gingerbread Cookies from The Frosted Vegan.
Vegan Chocolate Pecan Oatmeal Cookies
These are crispy and airy, you can eat them for breakfast because they are filled with oats and nuts.
Nut butter and cranberry cookies. Bring on the holidays with this delicious recipe from Vegan Family Recipes.
Pumpkin and spice and everything nice, that's what these delectable cookies are made of. Get the recipe at Two Raspberries.
DOUBLE Chocolate cookies!!! And, they're gluten free. Thank you Ceara's Kitchen.
Raw date and orange holiday truffles, I can't even. If these don't get you in the holiday spirit, I don't know what will. Check out the recipe at Cooking LSL
These are great for Christmas or St. Patrick's Day. It's never too early to think ahead!
Speaking of mint, you have to check out these chocolate covered mint patties at This Rawsome Vegan Life
Coconut Macaroon Thumbprints with Raspberry Chia Seed Jam from Oh She Glows. These are insane!
Add some spice to the holidays with dark chili chocolate party bites from Tales of a Kitchen.
These were my favorite Christmas cookies when I was a child. Actually, they still are. You've got to try Nona's Pecan Finger Cookies from Hello Little Home. Just replace the butter with Earth Balance vegan butter.
You can't let the holidays pass without indulging in a little homemade fudge. The Raw Project has taken this classic recipe and made it healthy!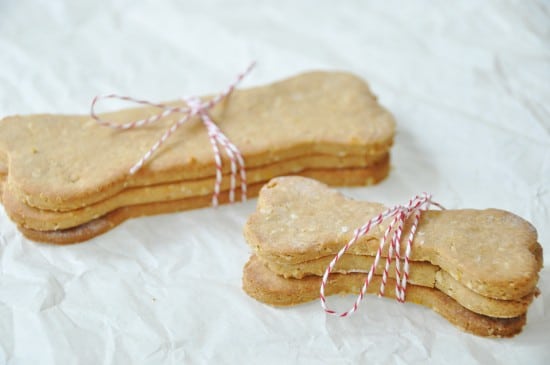 Vegan Peanut Butter and Carrot Dog Cookies
Don't forget your fur friends this holiday season. They like cookies too!
I hope you enjoy this extraordinary collection of vegan cookies. Come back and let me know what you tried and how you liked them. If you have a favorite cookie that you want to share with me, or would like to veganize, let me know, I'm always happy to get new recipes or help you veganize a conventional one.