Cool fall temperatures and an earlier sunset makes me want to get into the kitchen and whip up a warm and cozy dinner. If you enjoy cooking a healthy and delicious dinner, you're going to love these vegan fall dinner ideas! I've asked some of my favorite vegan bloggers to share their favorite recipes, and they didn't disappoint. Are you ready for some gastronomic awesomeness? Let's do this!
from my friend, Sophia, at Veggies Don't Bite.
Not only is this soup super gorgeous, it's also really good for you! Filled with healthy winter squash and topped with crispy pepita seeds. Serve it alongside your favorite vegan sandwich and you'll have the perfect Fall meal.
from OUR friend, Sarah, at Fried Dandelions
Who wouldn't want a heaping portion of this hash brown shepard's pie? It's so perfect alongside a glass of red wine and a roaring fire!
Straight from the veganosity kitchen! It's so comforting and pretty healthy. May we suggest making a double portion and saving some in the freezer. 
from our friend, Florian, at Contentedness Cooking.
Fair warning, if you make this you're going to eat it all. It's that delicious! And who doesn't want a savory pumpkin dish for Fall!
This recipe is courtesy of our friend, Sina, at Vegan Heaven.
This vegan pumpkin burger is so innovative and equally as scrumptious! We love making a huge batch of these and making sliders for parties!
There's nothing like a huge bowl of chili on a chilly Fall evening! And this particular chili takes the cake!
from our friend, Holly, at My Plant-Based Family.
Just look at this savory pumpkin tart from my friend, Vanessa, at Vegan Family Recipes.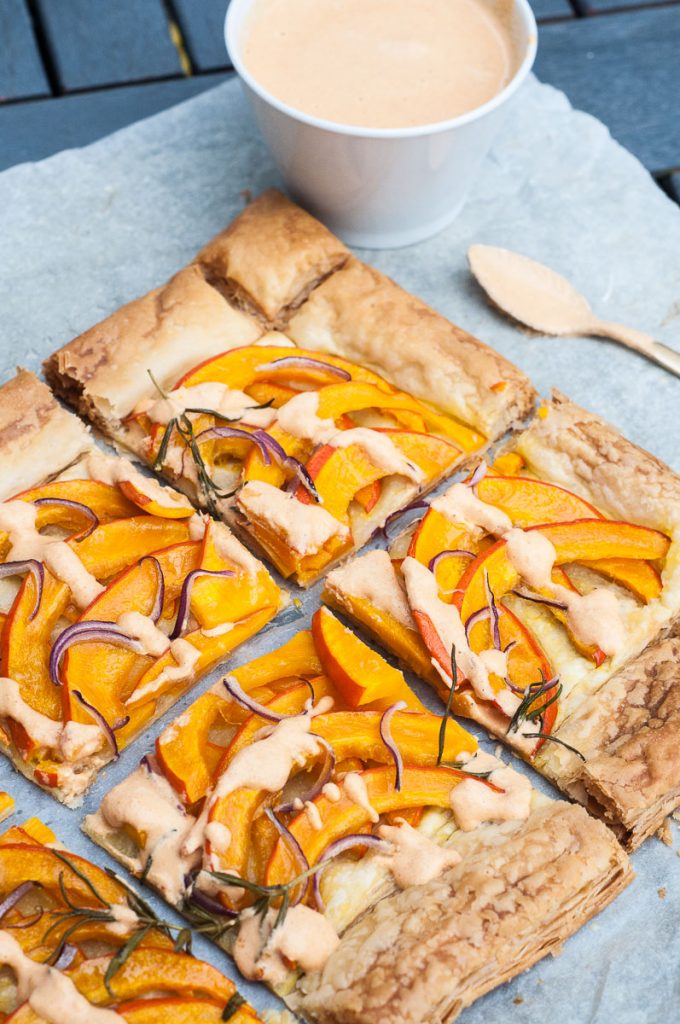 Pumpkin ravioli, the perfect fall pasta! by Veganosity
Risotto with a kick! Try my friend, Jenn's, Southwest pumpkin risotto from Veggie Inspired Journey.
Sweet potato, leek, parsnip, and bean soup! Get a bowl of this deliciousness from my friends, Georgia and Gregory, at Full of Beans.
VEGAN GOULASH WITH SMOKED TOFU
If you're looking for something different, you must try this vegan goulash with smoked tofu and potatoes from my friend, Bianca, at Elephantastic Vegan.
Here's something else off of the beaten path. Chili dog pizza, from my friend, Cadry, at Cadry's Kitchen.
from my friend, Michelle, at Healthier Steps.
This warm and cozy curry is perfect for any Fall evening.
from my friend, Becky, at Glue and Glitter.
An oldie, but a goodie! This macaroni and peas dish takes us right back to childhood. After all, parents have to sneak veggies in someway!
from my friend, Melanie, at A Virtual Vegan.
One of my favorite meals! You really can't go wrong with meatloaf. It's super filling and the vegan version is filled with healthy ingredients!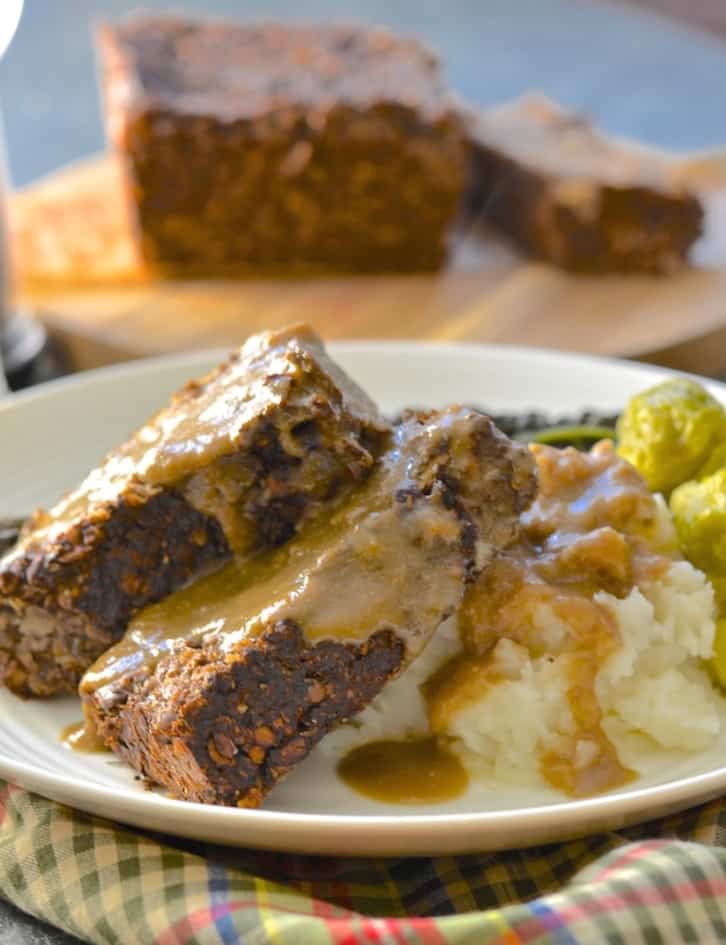 Recipe courtesy of my friend, Brandi, at The Vegan 8.
Make a pot of spicy pumpkin chipotle chili!  It's so delicious and really easy to make. We love including this recipe in our Fall weekly meal plans. 
from my friend, Ginny, at Vegan in the Freezer, is perfect for a busy night.
This slow cooker wild rice blend is super healthy and the perfect main or side dish to any meal.
from my friend, Trinity, at Trinity's Conscious Kitchen.
Can you even take all the gorgeous colors in this! It's definitely a must make for Fall.
This vegan mushroom Bourguignonne is one of our reader's favorites! You can easily take a trip to France with this delicious French meal!
I hope you enjoyed this wonderful collection of delicious and mostly healthy vegan fall dinner ideas. I'll see you on Friday!
Do us a favor, if you like what you see, connect with us and share all of this awesomeness with your friends. Hop on over to our Facebook page and give it a like, and follow us on Instagram and Twitter, and follow us and share this and other Veganosity recipes on Pinterest. We'd be so grateful if you did. If you like this recipe and can't wait to see what we're going to share next, subscribe to Veganosity. Just fill in the subscription box above our picture in the top right corner of the page. And, Alex and I love hearing from you, please leave a comment and let us know what you think of our recipes.